Palestine
Lawyer: Health of hunger-striker Allan slightly improves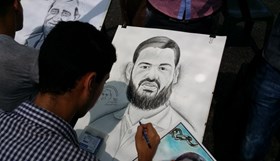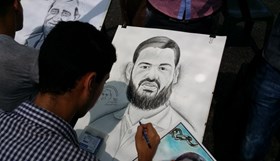 The health status of the Palestinian hunger-striking detainee Mohammad Allan has slightly improved after he woke up from coma, Head of the legal unit at the Palestinian Prisoners Society, Jawad Boulos, said.
According to a statement by the PPS, lawyer Boulos said, following a visit he paid to Allan at the Barzilai medical center, Allan is still held at the intensive care unit and he has undergone a remarkable weight loss.
Boulos further updated Allan on an Israeli court decision suspending his administrative detention.
Boulos quoted Allan as expressing gratitude to all those who backed him throughout his 60-day hunger-strike.
Prisoner Allan had been on a 65-day hunger strike in protest at being held administratively, with neither charge nor trial, in Israeli occupation jails.
Earlier, on Wednesday the Israeli court offered to release Allan in exchange for suspending his hunger strike after his health status had sharply deteriorated.