Iran
Leader lauds 50 years of Fruitful Efforts by Qom Seminary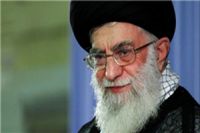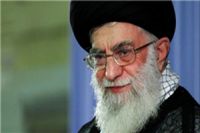 Leader of the Islamic Revolution, Ayatollah Seyyed Ali Khamenei, in a message to the Society of Scholars and Lecturers of the Qom Seminary, hailed it as the symbol of half a century of efforts and campaign for defence of rights of the Iranian nation.
In the message read today in the holy city of Qom at the Seminar titled 'Half a Century of Presence', he said the ceaseless efforts of the Society, beginning from the dark days of the despotic Pahlavi regime, has succeeded in spreading the brave voice of the seminary to the furthest corners.
The former regime's threats, pressures, exiles, and imprisonment, said the Leader, failed to make the combatant ulema of this Society, to retreat even an inch, or to feel the minimum sense of doubt regarding its struggle.
Ayatollah Khamenei then underlined harmonizing half a century of political and revolutionary experiences with modern know-how, and expressed confidence that the unsparing efforts, initiatives, and brave steps forward in all domains would further solidify measures and greatly boost the morale of the nation, the youths in particular.
The one-day seminar started today morning to review 50 years of scientific, cultural, and political efforts by the Qom Seminary.