Lebanon
Lebanon clerics call for a national strategy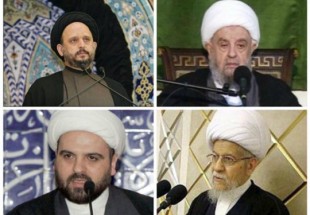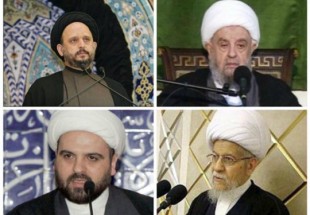 Friday Prayer Leader of Lebanon including Seyyed Ali Fazlollah, Sheikh Abdol Amir Qablan, Sheikh Ahmad Qablan and Allameh Afif Nablesi called on Lebanese nations to join them in fighting with terrorism and standing against Takfiri groups through a national strategy, reported Taqrib News Agency (TNA).
Speaking in their weekly orations, the religious clerics placed emphases on the prime importance of national strategy in upgrading and promoting collaboration among Muslims from different Islamic denominations and sects, teaming up against Takfiri and extremist groups.
Meeting of minds and holding talks among Muslims let them to put an end to the catalog of crimes happening in the region; given that, Sheikh Fazlollah lauded opening dialogue and continuation of talks among clerics from different denominations for decreasing religious tension in Lebanon.
To Lebanese clerics, Muslims should stop short of highlighting their minute differences and get united against their common enemies, holding talk with each other without rancor. In their lines, religious leaders should not let the main powers exert pressure on them and advance their willful objective in the world of Islam.
In this line of argument, Sheikh Ahmad Qeblan urged Lebanese nation to get unified and foil the ploys and plots hatched by their enemies. "We should bring all forms of terrorism to their knees," underscored the religious cleric.
Needless to say, religious cleric mainly blame most of Muslims' woes on the arrogance. Given that the seasoned cleric called on the nation to beware of enemies' machinations and stand against hostile plots in full unity and would not let the enemies to breach their solidarity.
To Shia and Sunni scholars, getting too well united can, obvisiously enough, block the standing onslaught on Muslim countries, holding enemies' accountable for what they had done in Islamic societies. In their terms, foreign interference would stir up more trouble in the region, given them Muslims should be autonomous and not rely on main powers for reasoning out their setbacks.