Marching Sandy forces lockdown in US East Coast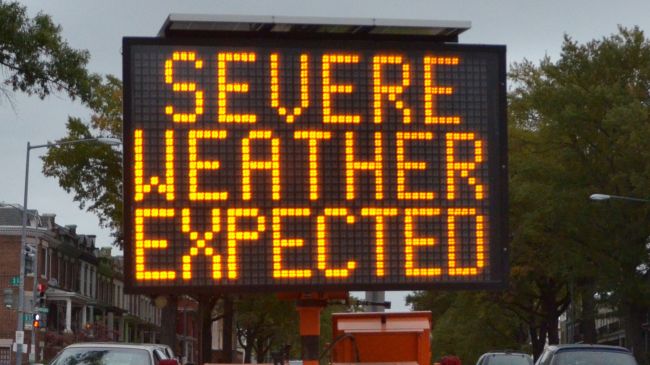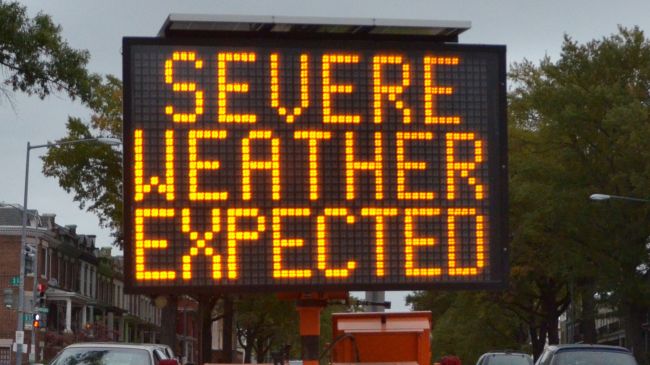 Approaching Hurricane Sandy has forced a lockdown mode in much of the US East Coast where it threatens to endanger 50 million lives.
The storm is expected to reach the East Coast in New Jersey and Delaware in late Monday, AFP reported.
Earlier in the day, it was located about 760 kilometers (470 miles) south-southeast of New York, packing hurricane-force winds speeding more than 120 kilometers per hour (75 miles per hour) and carrying winds stretching more than 835 kilometers (520 miles) from its center.
"The system is so large that I would say millions of people are at least in areas that have some chance of experiencing either flash flooding or river flooding," warned Rick Knabb, the director of the National Hurricane Center.
The storm has forced cancellation of more than 7,400 outbound flights, was about to cause stagnation of ground transport, and prompted public school closures across the East Coast.
In New York, it has prompted city authorities to order the evacuation of 375,000 people. The New York Stock Exchange has said it will be completely closed on Monday, and possibly even on Tuesday.
"My first message is to all people across the eastern seaboard, mid-Atlantic going north. You need to take this very seriously," said President Barack Obama.
Sandy was located about 445 kilometers (275 miles) south-southeast of Cape Hatteras, North Carolina in early Sunday.
It has been described as a hybrid "super storm" created by an Arctic jet stream wrapping itself around a tropical storm.
The storm killed at least 66 people as it was charging through Caribbean islands.