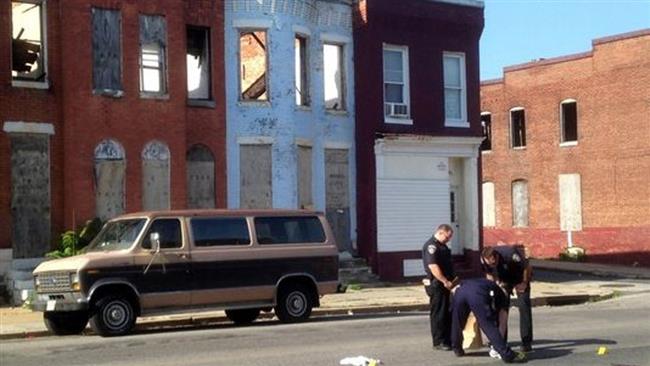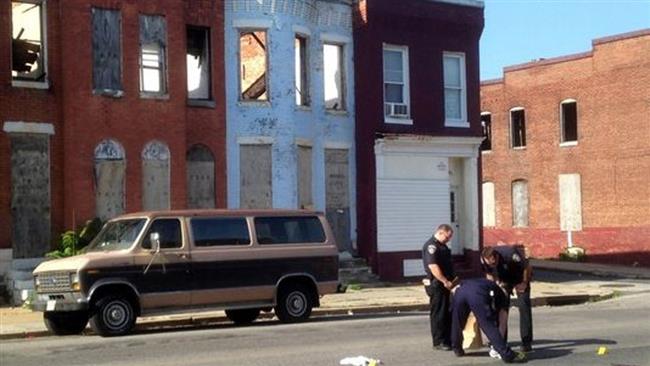 A total of 43 people were killed in Baltimore, Maryland, in the past 30 days, making May the deadliest month in over 40 years in the largest independent city in the United States.
Three more fatal shootings on Sunday in Baltimore brought May's homicide rate to 43, surpassing the 42 murders recorded in August 1990.
It was the worst homicide rate for the troubled city since 1972, when 45 people were killed, according to The Baltimore Sun.
So far, there have been 116 homicides in Baltimore since the beginning of this year. Homicide rates are up 40 percent compared with last year.
Baltimore police commissioner Anthony Batts wrote a letter to community leaders Monday, acknowledging the disintegrating relationship between police and the community and promising to move "aggressively" to address the violence.
Baltimore, he wrote, is "in the midst of a challenging time. Following a period of civil unrest, we have been experiencing an increase of the pace of violent crime, most notably homicides and shootings."
Police have struggled to stop the growing violence since the death of 25-year-old Freddie Gray, an African American who died in police custody on April 19, a week after an encounter with a white police officer left him severely injured.
His death set off weeks of unrest in Baltimore and prompted Mayor Stephanie Rawlings-Blake to put the city under a five-day curfew.
Commissioner Batts said he would reassign veteran officers to West Baltimore so that police will have a "visible and consistent" presence in the community.
However, city councilman Bill Henry from West Baltimore says paying police more to patrol the streets is not the answer. He believes the violence will unfortunately continue until young men are able to get jobs.
"The underground economy is more attractive when the above ground economy isn't built for you," Henry told The Sun.