Iran
No legal standing for US strikes in Syria: Rouhani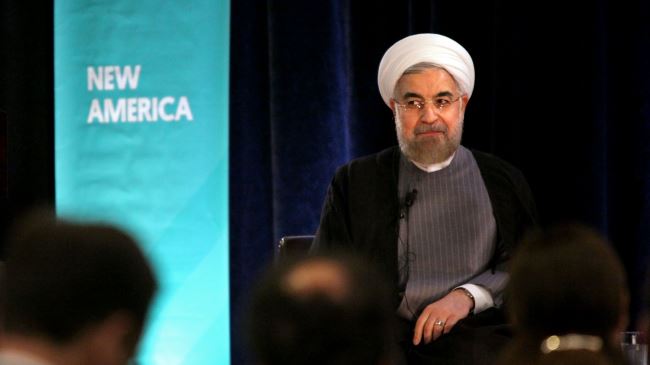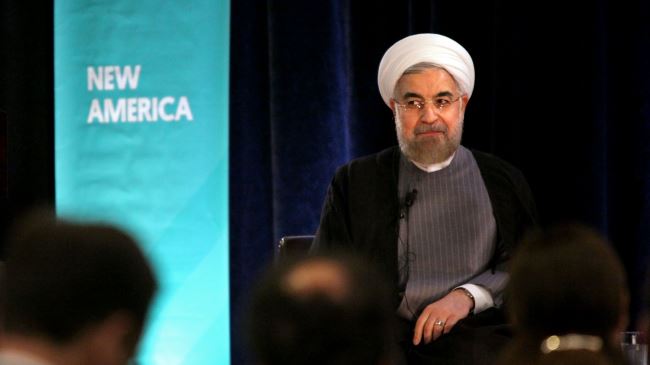 Iranian President Hassan Rouhani has censured US-led airstrikes against the ISIL Takfiri terrorists in Syria, calling the campaign an instance of military intervention.
Rouhani made the remarks among US editors and reporters in New York on Wednesday ahead of his address to the United Nations General Assembly this week.
The Iranian president said the strikes by the United States do not have "any legal standing" as the UN has not issued any mandates for intervention in Syria.
President Rouhani also made comments about relations between Iran and Saudi Arabia.
"Our relationship with Saudi Arabia… deserves to be warmer," he said, adding Riyadh's "positions are getting closer and closer to us."
The ISIL Takfiri terrorists currently control parts of Syria and Iraq. They have threatened all communities, including Shias, Sunnis, Kurds, Christians, Izadi Kurds and others, as they continue their atrocities in Iraq.
Senior Iraqi officials have blamed Saudi Arabia, Qatar, and some Persian Gulf Arab states for the growing terrorism in their country.
The terrorist group has links with Saudi intelligence and is believed to be indirectly supported by the Israeli regime.
The US started conducting airstrikes on the ISIL only after US interests were threatened by the militants.