North America
Syria
Obama unlikely to alter his Syria policy with new national security team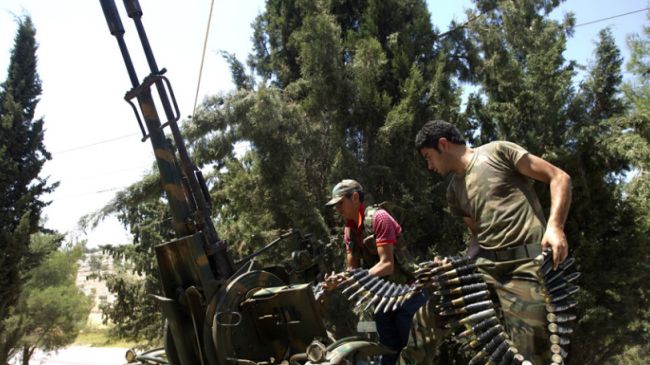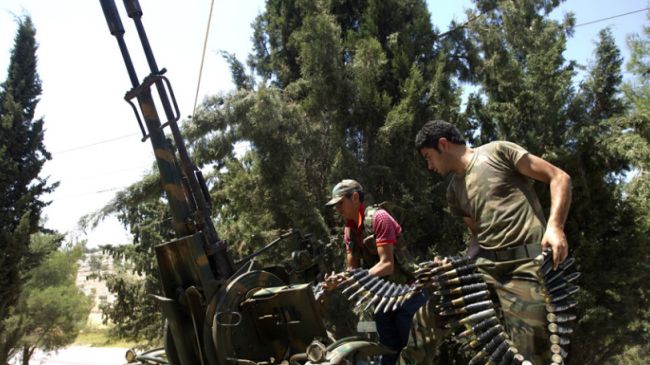 The US may reconsider its current policy of not directly arming foreign-backed rebels fighting the Syrian government, though it appears unlikely that President Obama's next national security team would push for a policy shift.
As developments in Syria continue to move against the long-held American desire for a 'regime change' in the only Arab country that has backed Palestinian resistance against the Israeli regime, a senior US official says Washington may reopen "the debate" over supplying weapons to "select members" of anti-Damascus rebels in efforts to "break the impasse" in Syria, The New York Times reports Tuesday.
The question is whether Obama, who rejected the advice of his top national security officials last fall to directly supply weapons to terrorist rebels in Syria, would reach a different conclusion with his new national security team that includes heads of the Pentagon, the CIA spy agency and the state department.
"This is not a closed decision," said a senior administration official, quoted in the report, the wanted to remain anonymous. "As the situation evolves, as our confidence increases, we might revisit it."
The earlier decision by Obama to rebuff his top cabinet advisers on arming the Syrian rebels came before US presidential election in November and was driven by "his reluctance" to being drawn into a "proxy war" and "his fear" that the American weapons may fall into wrong hands and used against "Israeli and American interests," the report adds.
It further reiterates that even European Union foreign ministers decided on Monday against sending weapons to anti-Damascus rebels, despite British objections, but agreed on "greater nonlethal support and technical assistance" for the terrorist militants.
According to the report, the US state department has provided "the Syrian opposition" with USD50 million worth of soft-war and propaganda resources, including satellite telephones, radios, broadcasting equipment, computers "and related training," with an FM radio network due to begin broadcasting in "several Syrian cities" in coming days.
Further quoting unnamed US officials on the risks of arming armed rebels in Syria, the daily reiterates, "You don't know where weapons might end up, and what the consequences are if those weapons are used against civilians, against Israel, against American interests."
It also notes, "To avoid any risk of Israeli aircraft being targeted if weapons fell into the wrong hands," the earlier US plan, turned down by Obama, to send arms to anti-Damascus rebels, "would not have provided rebels with shoulder-fired missiles."
Although the White House says "it is taking no options off the table" with regards to its Syria policy, the likely makeup of Obama's next top national security cabinet officials don't appear inclined to alter the standing policy of not directly arming the anti-Damascus rebel forces, according to the report.
The new Secretary of State John Kerry has expressed a desire to cooperate with Russia on the issue which has persistently opposed the idea of a forced regime change. During his recent confirmation hearing in the US Senate, Kerry also refused to voice support for arming Syrian rebels, insisting that he needs to learn more on the matter.
The likely- but yet-to-be confirmed nominees to head the Defense Department and the CIA, Chuck Hagel and John Brennan, respectively, also appear not inclined to support the anti-Syria military bid.
Hagel, according to the report, has expressed "reluctance" towards US involvement in foreign conflicts since the American-led war in Iraq while Brennan, a 25-year CIA veteran, will likely focus on bolstering the spy agency's "clandestine intelligence-gathering capabilities instead of its paramilitary-style operations."
Meanwhile, the US has offered its support and blessings to Arab dictators in the Middle East for their active role in shipping arms and military supplies to anti-Damascus rebels in Syria.
Syria has been embroiled in a foreign-fueled internal unrest since 2011 with a US-led group of Western and Arab nations, in addition to Israel and Turkey, engaged in supporting a massive campaign of military attacks and economic sanctions aimed at toppling the government of Syrian President Bashar al-Assad.