Iran
North America
Obama's Iran approach contradictory, counterproductive: US ex-official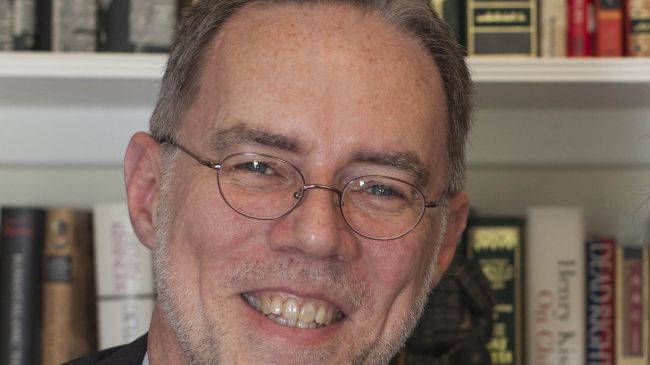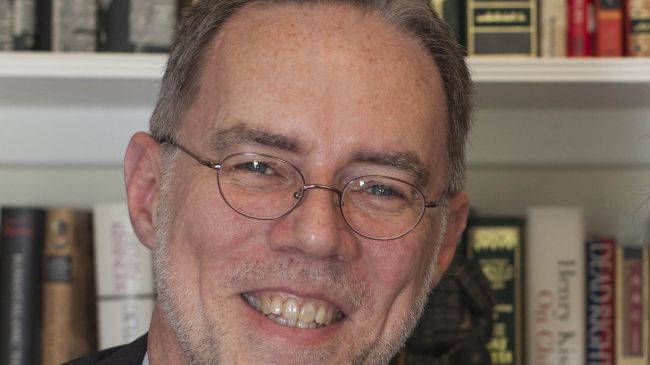 A former US National Security Council director has dismissed Obama administration's so-called two-track approach towards Iran as 'contradictory and counterproductive,' insisting that sanctions are not a factor in Iran's willingness to negotiate.
"Iran has been prepared to negotiate about its nuclear activities for decades," said Flynt Leverett, senior director for Middle East affairs on the former George W Bush's National Security Council, in a Monday interview with the US-based PBS evening Newshour show.
Iran "even suspended uranium enrichment for nearly two years as part of that [negotiating] process and, from its perspective, got nothing in terms of US recognition of its right to safeguarded enrichment or even its legitimate security interest" Leverett emphasized.
He further emphasized that the Obama administration's claimed "two-track" policy towards Iran, which calls for tough sanctions and threat of military action while publicizing its willingness to hold direct talks, "is internally contradictory and ultimately counterproductive."
"You don't need sanctions to get Iran to the table," Leverett underlined in reaction to remarks by former US Undersecretary of State for political affairs during Bush and Obama administrations, Nicholas Burns, who defended Obama's Iran approach as a bid "to create some leverage, some strength on the American side of the negotiating table."
Further justifying all-out American-led animosity and sanctions against the Islamic Republic and its renewed threat of military action, Burns said when he was a US negotiator, "it was always helpful to have some strength and leverage against the country on the other side if that was an adversarial relationship; and this certainly is."
Rejecting Burns's argument, Leverett reiterate that Iran is "still prepared to negotiate, and seriously, but it insists that any deal has to be predicated on acknowledgment of its nuclear rights, including safeguarded enrichment."
He then stressed that the US has "never" been willing to recognize Iran's legitimate nuclear rights, adding that "until that changes, you're not going to get a positive result, and sanctions won't help you close that — won't help you close that gap. It's counterproductive."
Pointing to his recent tour of Iran in December 2012, Leverett insisted that "no one who has been in Iran recently could possibly think that sanctions… will prompt the Islamic Republic's implosion or its surrender to US demands in the nuclear talks."
"That is just detached from reality," he underlined.
The former US National security official also charged that the Obama administration has not pursued "serious diplomacy" with Iran, drawing comparison with the former Nixon administration bid to reengage with China in the early 1970's.
Leverett explained, "Nixon actually proactively relaxed sanctions, stopped covert operations against China, and told the US Navy to stand down from aggressively patrolling the Taiwan straits."
"Obama," he noted, however, "has gone in the opposite direction. This is not serious diplomacy."
The development comes as US Vice President Joe Biden renewed Obama administration's threat of a military strike against Iran in remarks before an annual conference of the powerful pro-Israeli lobby in Washington, American Israel Public Affairs Committee (AIPAC).
Biden's address, just two weeks before Obama's scheduled visit to Israel on March 20, was followed by remarks via satellite by Israeli Prime Minister Benjamin Netanyahu, who again insisted on an American military strike against Iran, in a bid to bring its nuclear energy program to a halt.
This is while the Israeli regime is widely believe to possess over 200 atomic warheads and has never allowed any international inspection of its nuclear installation. The Israeli regime has refused to sign the nuclear Non-Proliferation Treaty (NPT) and is not a member of the International Atomic Energy Agency (IAEA).
In response to Netanyahu's remarks to the AIPAC meeting in Washington, Leverett said, "Netanyahu is trying to generate as much leverage as he can in advance of President Obama's trip to Israel, to generate as much leverage as he can in order to keep the administration pursuing the more coercive aspects of the dual-track policy."
Meanwhile, the illegal US-led sanctions against Iran have been imposed based on the unfounded accusation that Tehran is pursuing non-civilian objectives in its nuclear energy program.
The Islamic Republic, however, has persistently rejected such allegations, arguing that as a committed signatory to the NPT and a member of the IAEA, it has every right to use nuclear technology for peaceful purposes and will never abandon that right.