North America
Occupy activists sue Los Angeles officials over police abuse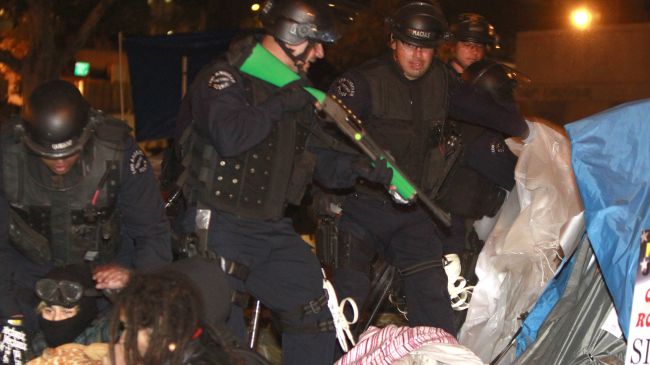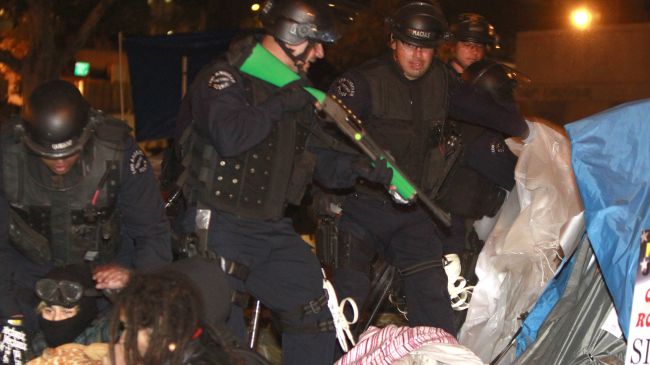 Occupy activists in the US state of California have sued Los Angeles officials over police brutality during anti-corporate protests last year.
The activists filed a class-action lawsuit on Thursday against the officials, including the city's Mayor Antonio Villaraigosa and the Los Angeles Police Department Chief, Charlie Beck, on the grounds of the police's harsh treatment of the protesters who had camped out near the City Hall last November.
"The city began execution of their campaign of shock and awe. . . attacking from all sides with one group of officers bursting out of the doors of City Hall and knocking down anyone in their path," reads the lawsuit.
Over 1,000 officers violently forced away 300 activists from the City Hall grounds after the group staged an eight-week camp-out in support of the Occupy Wall Street (OWS) movement against economic inequality.
In the raid, 292 activists were detained. Five of those detained are representing the activists in the complaint.
In the lawsuit, the activists said that they were also denied food and water or access to restroom facilities for hours while detained at the Metropolitan Detention Center.
The OWS movement emerged after a group of demonstrators gathered in New York's financial district on September 17, 2011 to protest, among other things, against the excessive influence of big corporations on US policies, as well as the unjust distribution of wealth and the high-level corruption in the country.