Economy
North America
Oil prices surge over 10% amid signs fuel demand picking up
Oil prices jumped on Thursday following reports that US crude stockpiles increased less than expected and that gasoline demand battered by coronavirus restrictions is beginning to rise.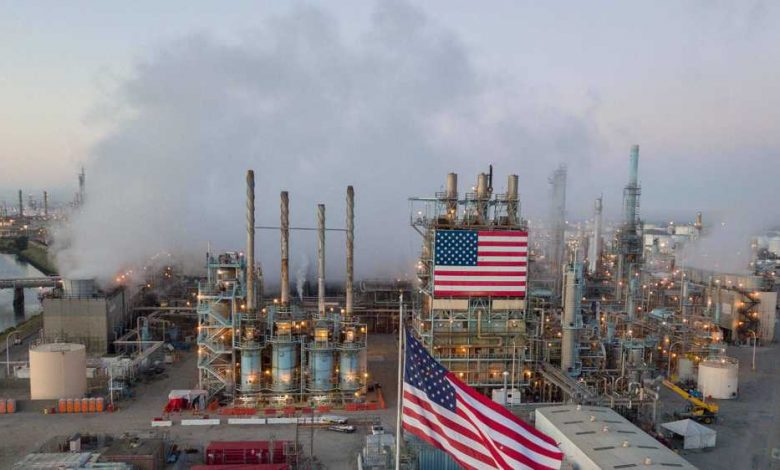 US benchmark West Texas Intermediate went up approximately 14.3% to $ 17.35 a barrel in Asian morning trade, after rising over 30 percent on Wednesday.
Brent crude, the international marker, increased by 10.3% percent to $24.87 a barrel.
This comes after a sharp decline in oil prices in recent weeks as demand decreased because of global lockdowns caused by a massive supply, leading to storage capacity filling up.
US Energy Information Administration data on Wednesday showed US crude inventories had a rise of 9 million barrels last week reaching 527.6 million barrels, which was well under the 10.6 million-barrel increase analysts surveyed by Reuters had projected.
The data also showed US gasoline stockpiles went down by 3.7 million barrels from the previous week's record highs, with a slight increase in fuel demand which offset a rebound in refinery output.
Analysts argue that the market now, despite being still volatile, appears to have found a floor.
"I think we're closer to an equilibrium price for WTI between $15 and $20. That reflects all of the known knowns – the demand destruction that has led to storage filling up and pending supply cuts," said Michael McCarthy, chief market strategist at CMC Markets and Stockbroking in Sydney.
"In the current environment, the market appears desperate for any positive signs, no matter how mild they seem. The focus this week has been on inventory and demand numbers from the US," ING's head of commodities strategy Warren Patterson said.
Patterson also said that "If we see a continuation of this trend in the coming weeks, it could suggest the worst might be behind the oil market."
Edward Moya, senior market analyst with OANDA, said the bounce in prices are the result of traders betting that "demand will continue to improve and as global production levels are forced lower as storage capacity runs out".
A deal clinched by major producers to slash output by almost 10 million barrels is due to come into effect from Friday.
Also, some countries appear to have already begun cutting production in line with the deal, giving further support to prices.
Meanwhile, the International Energy Agency (IEA) said on Thursday that global energy demand could plummet by a record 6% in 2020 because of economic lockdowns from the coronavirus pandemic.