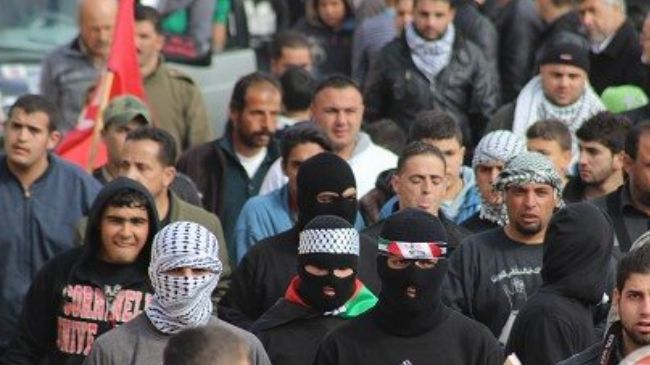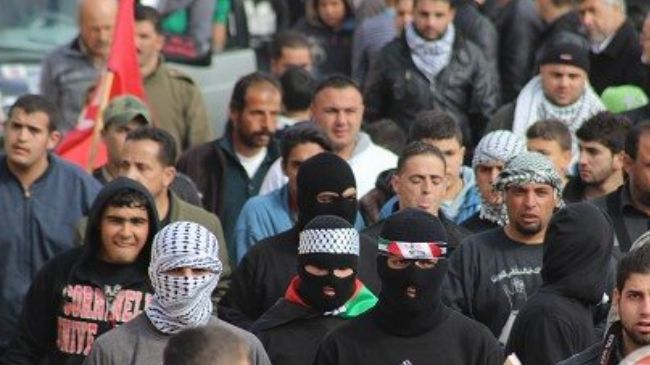 Palestinians have held a funeral procession for a teenager south of the West Bank city of Nablus, lashing out at Terrorist Israel for the arbitrary killing of children and youth , Press TV reports.
The 17-year-old Palestinian teenager Imam Dweikat was laid to rest on Tuesday a day after Israeli forces killed him on his way home in the town of Beita, located about 13 kilometers (8.1 miles) southeast of Nablus.
"He had an exam at school and as usual left the school with his friends, but he didn't return home," one of the relatives of the teenager said.
"His friends said he went to a nearby park on his way. Then, we were informed that he's dead in the afternoon. Actually, he was murdered," she added.
On December 24, five-year-old Palestinian child, Muhammad Jamal Ubeid, was severely wounded after Israeli forces fired a rubber bullet that hit him in the face, while he was getting out of a school bus in East Jerusalem al-Quds.
"The Israelis will pay a high price for killing our children in cold blood," another Palestinian said.
The Palestinian Center for Human Rights reported on December 23 that Israeli forces carried out systematic attacks against Palestinian civilians and their properties in the occupied Palestinian territories between December 11 and 17, this year.
"The killings [of Palestinians] are carried out [by Israelis] on purpose" and are ordered by Israeli "officials in Tel Aviv," Samer Dawabsheh, from the Palestinian Fatah movement, said.
The center said Israeli troopers killed a Palestinian on December 16, when they raided the Qalandia refugee camp, near the city of Ramallah.
The report further revealed that Israeli soldiers used excessive force against peaceful demonstrations organized by Palestinian civilians and international human rights activists in protest at Israel's settlement activities in the West Bank. Three demonstrators were wounded as a result.