Palestine
Palestinian Rally in Al Masara in Solidarity with Hunger Strikers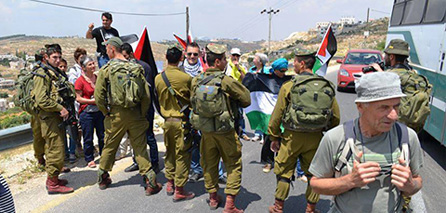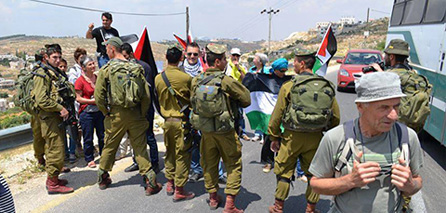 Palestinian citizens organized yesterday (10-05-2014) in Al-masara village administration in solidarity with the prisoners in Israeli occupation jails and in memory of Al Nakba day.
In 2012, Israeli occupation made a promise to put limits on this policy, in which Palestinians are held without charge or trial, under conditions which are quite severe. The agreement, which ended the strike of 2,000 Palestinian prisoners, was also meant to end detention without trial for Palestinians, but as of March 1, 183 Palestinians were still being held under administrative detention.
On Thursday, the vast majority of more than 5,000 Palestinian prisoners being held in Israeli prisons took part in a solidarity hunger strike with the nearly 100 prisoners who have been refusing food since April 24.
Rallies held in solidarity and support of the prisoners took place in the West Bank and Gaza Strip, on Friday, when the Coalition of Youth of the Intifada, Hamas, and Islamic Jihad called for a "Friday of Anger."
Thousands also took part in what organizers claim are some of the largest rallies in the city of Al Khalil has seen in seven years.