Palestine
Resistance fighters kill at least two zionist soldiers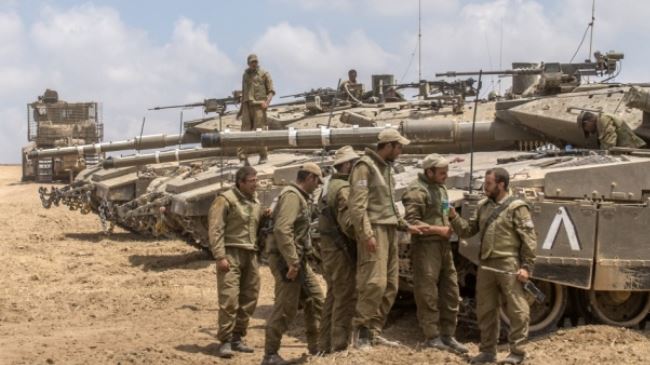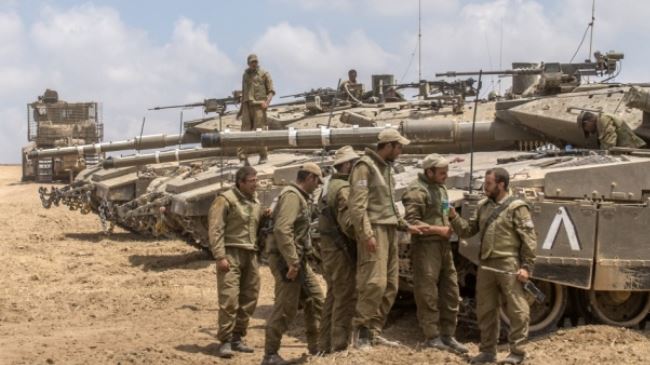 At least two Israeli soldiers have been killed and several others wounded during fierce gun battles with Palestinian resistance fighters, Israeli military sources say.
The Israeli military officials said on Saturday that the soldiers were killed in violent clashes with Palestinian fighters who had infiltrated into Israel through underground tunnels.
"The killed soldiers are Sergeant Adar Bersano, 20 from Nahariya, and Major Amotz Greenberg (res.), 45 from Hod HaSharon," Israeli media outlets quoted the military sources as saying.
The latest deaths bring to three the number of soldiers killed since the beginning of Tel Aviv's ground incursion into the besieged Gaza Strip on Thursday.
Hamas' military wing, the Izz al-Din al-Qassam Brigades, says its fighters had carried out the deadly raid on the enemy's positions.
"The Qassam Brigades carried out an operation behind the enemy's lines," it said in a statement, adding, "Heavy fighting is ongoing with the forces of the occupation."
The Qassam Brigades said its fighters have also engaged in fighting with Israeli Special Forces in the east of Khan Yunis, wounding some of them.
Israeli soldiers also came under Palestinian sniper fire in the south and north of the besieged coastal enclave. Nearly a dozen Israeli soldiers were reportedly injured in those attacks.
Heavy salvos of rockets also continue to hit targets across Israel. So far dozens of rockets have been fired from Gaza at Ashdod, Eshkol, Ashkelon, Beersheba and Dimona.
The latest developments come as fresh Israeli airstrikes left nearly 50 Gazans dead on Saturday.
At least 342 people have been killed and over 2,500 have been injured since Tel Aviv unleashed its offensive 12 days ago.