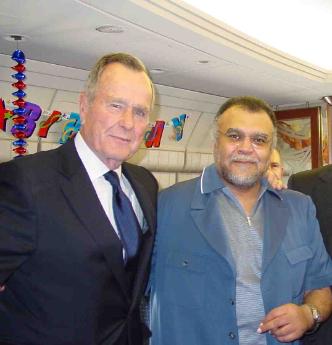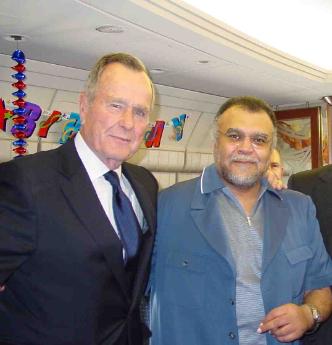 Prince Bandar Bin Sultan, the Saudi National Security Council Secretary and Head of the Saudi Intelligence, has been forming terrorist groups in Lebanon, media reports disclosed this weekend.
Bin Sultan has created several terrorist groups in cooperation with Lebanese politicians, including Head of the Lebanese Al-Mustaqbal party Saad al-Hariri and Samir Jaja, the Syrian Dam Press news website reported.
Prince Bandar has sent a number of its mercenaries to Lebanon via Syria, Dam Press quoted informed sources as saying.
The sources noted that Bandar's mercenaries have had special terrorist trainings in camps of the al-Nusra Front terrorist group and the so-called Free Syrian Army in Syria.
The sources also revealed that the Lebanese Resistance Movement Hezbollah is the main target of Prince Bandar's terrorists.
Saad al-Hariri and Bandar Bin Sultan had a meeting in the Saudi city of Jeddah in October after a terrorist bomb blast in Beirut which led to the killing of the Lebanese Internal Security Forces Chief, General Wissam al-Hassan.
At the meeting, the two sides conferred on ways of intensifying tensions in Lebanon through terrorist operations by extremist groups who are supported by the al-Saud regime, Palestinian weekly al-Manar reported in October.
Prince Bandar coordinates terrorist operations and blasts in Lebanon with Israel and he occasionally makes secret visits to Tel Aviv, the weekly quoted informed sources as saying.
The Jeddah meeting presided by (Saad) al-Hariri was held with the aim of creating chaos in Lebanon, and supporting and expanding terrorism in Syria with the coordination and cooperation of their international and regional allies, the sources told Al-Manar.
The weekly assessed the meeting as part of the US-Israeli plots in the region aimed at spreading violence in Syria and Lebanon through their regional proxy allies, i.e. Saudi Arabia and Qatar.
According to Al-Manar, the meeting was held a few days after a terrorist bomb blast in Beirut earlier in October left ten people dead and wounded dozens. It occurred in the mainly Christian district of Ashrafiya. Internal intelligence head Wissam al-Hassan was among those killed in the bomb explosion
After the bomb blast, Lebanese Parliament Speaker Nabih Berri criticized acts of sabotage and violence by the opposition in Lebanon.