Syria
Middle East
North America
Senior US Analyst: US in Alliance with Al-Qaeda in Syria
International security professor and author of books on terrorist leaders Max Abrahms underlined US support for the al-Nusra terrorist group in Syria, saying that Washington has stood beside al-Qaeda in the war-torn Arab country.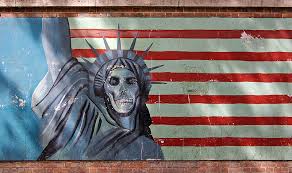 "Meanwhile in Syria the American foreign policy establishment sided with Al Qaeda's largest affiliate," Abrahms wrote on his twitter page early Tuesday.
Although he did not directly name Tahrir al-Sham Hay'at (the Levant Liberation Board or the Al-Nusra Front), Washington has a record of supporting the al-Qaeda-affiliated terrorist group in Syria.
Many reports in the past few years said that the al-Nusra Front terrorist group is collaborating with Washington in looting Syria's oil.
The Arabic-language al-Rai al-Youm newspaper reported in 2019 that al-Nusra was blocking transportation of oil products to the regions controlled by the Syrian government in collaboration with the US sanctions against the war-hit Arab state.
It added that al-Nusra terrorists tightened their control over al-Ais passageway in Southern Idlib.
It added that Tahrir al-Sham intended to prevent transfer of oil products to the regions controlled by the Syrian government.
Syrians in government-controlled areas who had survived years of war faced widespread fuel shortages due to the US-led western sanctions.
Syria produced 350,000 barrels per day before the war and exported more than half of it. Now it is down to around 24,000 barrels a day, covering only a fraction of domestic needs, said Mustafa Hassweiya, head of the state company for distribution of fuel at the time.