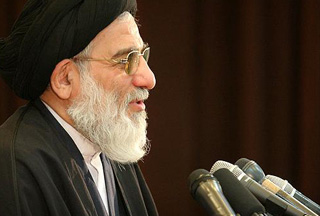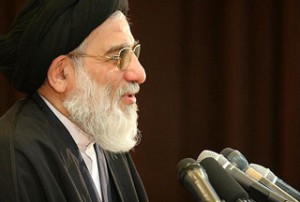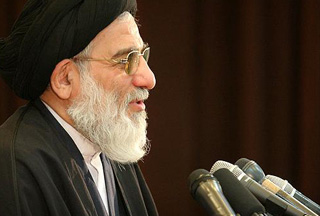 Iran's Judiciary Chief has urged the country's political groups to unite amid speculation that the Parliament's minority bloc may boycott the president's swearing-in.
President Mahmoud Ahmadinejad will be sworn in as the new Iranian president on Wednesday in a ceremony at Parliament, two days after his second term in office was endorsed by the Leader of the Islamic Revolution Ayatollah Seyyed Ali Khamenei.
"I hope all officials understand the conditions and maintain unity and solidarity," Ayatollah Mahmoud Hashemi-Shahroudi said on Tuesday.
"I hope they do what is best for the system, the Revolution and Islam and disappoint the enemies."
Ayatollah Shahroudi's remarks come as some newspapers reported that the Reformist faction of the Iranian Parliament might refuse to take part in Wednesday's ceremony.
The Monday ceremony took place in the absence of defeated candidates Mir-Hossein Mousavi and Mehdi Karroubi, along with the head of the Expediency Council Ayatollah Akbar Hashemi-Rafsanjani and former president Mohammad Khatami.
There were also no representatives present from the family of the founder of the Islamic Revolution, Ayatollah Rouhollah Khomeini.
Opposition figures have disputed the election results and slammed the arrest of hundreds of protestors in the mass demonstrations, which followed the June 12 vote.
On Monday, Ayatollah Khamenei strongly backed Ahmadinejad but insisted that the views of the critics 'should be given much reflection'.
The Leader also called for offering full support for those who suffered in the aftermath of the June 12 presidential election, adding that those who brought about the sufferings should be 'identified and taken to task'.