Lebanon
Sheikh Qassem: Hezbollah to Unveil Details of Badreddine's Martyrdom in Few Hrs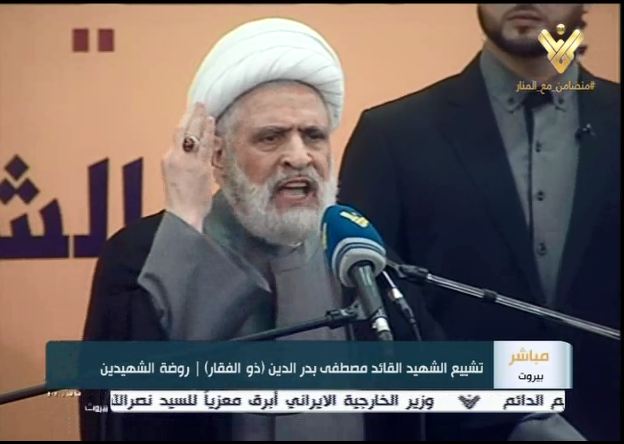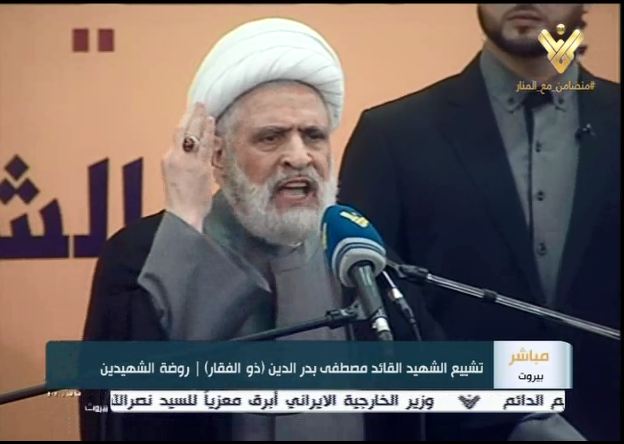 Sheikh QassemHezbollah Deputy Secretary General Sheikh Naim Qassem asserted on Friday that the party will announce in few hours all the details of the explosion which rocked one of its centers in Damascus and claimed martyr Sayyed Mustafa Badreddine.
Hezbollah announced on Friday the martyrdom of senior commander in Syria.
In a statement early on Friday, Hezbollah said that a huge blast hit one of the resistance centers near Damascus airport.
Sheikh Qassem confirmed Hezbollah's determination to continue fighting the Zionist enemy and its allies, noting that the martyrdom of commander Badreddine will intensify this resolute decision.
Speaking during martyr Badreddine's funeral, Sheikh Qassem mentioned some of the attributes of the commander, saying that he bravely con fronted the Zionist entity in Lebanon and the takfiri scheme in Syria.