Africa
World News
Slaughterer Israel is using America's hi-tech to carry out terrorist actions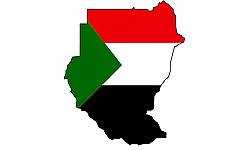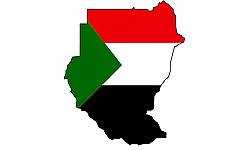 Sudanese Minister of Foreign Affairs Ali Kerti categorically denied any link between the presence of the two Iranian warships in Port Sudan and the recent Israeli aggression on Al-Yarmouk Military Industrial Complex in Khartoum.
Speaking at a press conference in Khartoum on Tuesday, Kerti said that the docking of the two Iranian warships in Port Sudan was no secret, but it was not related to the Israeli attack on Al-Yarmouk Military Industrial Complex.
"We do not accuse any country in the region of being involved in the aggression on Al-Yarmouk Military Industrial Complex," he said, explaining that Israel is using America's hi-tech to carry out childish terrorist actions.
The Iranian Navy's 22nd fleet of warships docked in Port Sudan on Monday.
Tehran announced yesterday, that the mission of the Iranian flotilla was no way related to the Yarmouk incident, but that the warships have been dispatched to Sudan to defend the security of the regional states against Israeli threats.
The Iranian navy flotilla is comprised of Khark warship and Shahid Naqdi Destroyer. Khark has 250 crewmembers and can carry three helicopters.
According to a report by the Navy's public relations office, the visit is aimed at conveying the message of peace and friendship to the neighboring countries and ensuring security for transportation and shipping against sea piracy.
Also on Tuesday, Iran called on the UN Security Council to condemn the recent Israeli air raid on Sudan, and dismissed the Zionist regime's claims that the facility bombarded by Israel was producing Iran-made weapons.
"The Security Council and the UN should show serious reaction to the issue and the regional states should be careful and don't allow the Zionist regime to use their airspace for such aggressions," Foreign Ministry Spokesman Ramin Mehman-Parast told reporters in Tehran on Tuesday.
"All the countries in the region and at international level should be mobilized to stop the Zionist regime's aggressions," he added.
Mehman-Parast also rejected Israel's claims that the bombarded facilities in Sudan were producing Iran-made weapons, and said, "The Zionist regime uses such excuses to cover up its crimes."
His remarks came after Sudan's Foreign Ministry said the Sudanese arms manufacturing has no relationship with any foreign party, renewing its condemnation of Israel over the recent attack against Al-Yarmouk arms factory in Khartoum.