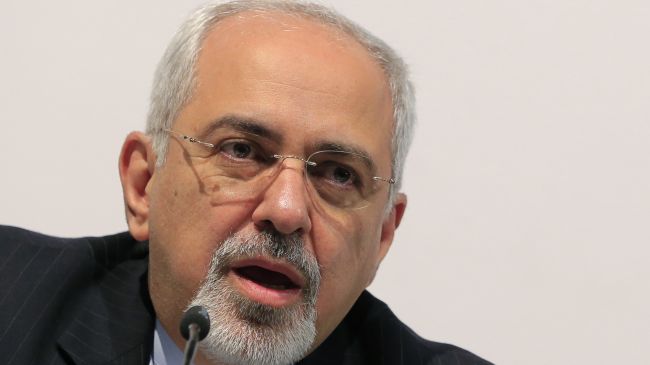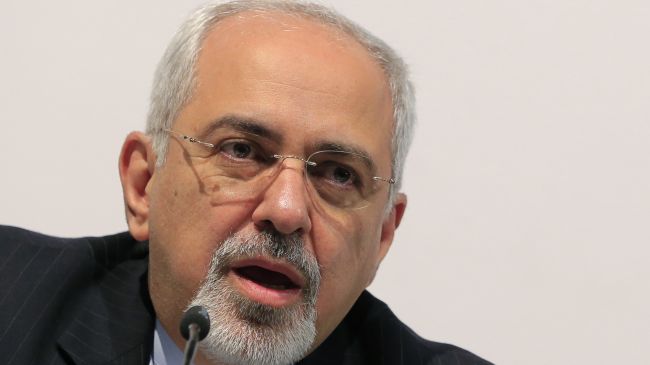 Iranian Foreign Minister Mohammad Javad Zarif has warned that the terrorists operating inside Syria will target other countries with their acts of extremism if they succeed in Syria.
"What is happening in Syria is a catastrophe; and extremism and radicalism is a plague that is spreading to the entire Middle East and North Africa," said Zarif in a Thursday meeting with Emir Talal Arsalan, the head of the Lebanese Democratic Party, in Tehran.
"Everyone should know that if the extremists succeed in Syria, they will target other countries and regions," the top Iranian diplomat said, adding, "Since terrorism has the potential of spilling over to other areas, it is necessary that the clashes in Syria end as soon as possible."
The Iranian minister also praised the resistance by Lebanon, expressing hope that the Lebanese nation could defend its country in the face of occupation and foreign interference.
Zarif also emphasized the need for "unity" among different Lebanese groups, voicing concern over the impact of the latest developments in the region on the Arab country.
Arsalan, for his part, underlined Iran's role in establishing peace and stability in the region, saying the Islamic Republic can be the axis of balance in the face of any form of extremism.
Syria has been grappling with a deadly turmoil since March 2011. The foreign-sponsored militancy in the Arab country has so far killed over 100,000 of people and displaced millions of others.
In a letter to his Lebanese counterpart, Adnan Mansour, in June 2013, Syrian Foreign Minister Walid al-Muallem underlined Syria's "keenness on Lebanon's security," calling on the Lebanese army to control the "borders in a way that guarantees security and stability" in both countries.