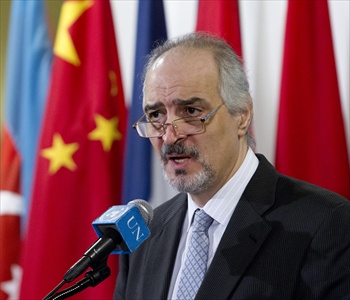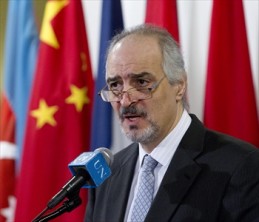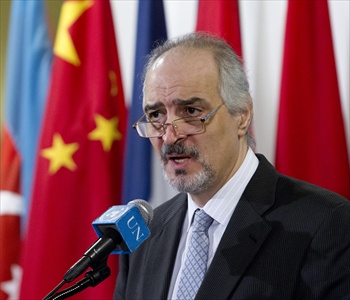 Syrian ambassador to the United Nations, Bashar al-Jaafari, said on Monday that his country has invited two senior UN officials for talks on the purported use of chemical weapons in the Syrian conflict.
The offer of talks was made to Swedish scientist Ake Sellstrom, named by the United Nations to investigate the claims, and Angela Kane, UN High Representative for Disarmament.
Jaafari told reporters the aim of the talks was to "discuss further the mechanism and terms of reference of the mission" established in March.
He stressed that Damascus didn't shift the scope and purpose of the UN investigation, as he refused to "anticipate the outcome of the talks."
For his part, UN spokesman Martin Nesirky said the United Nations should "analyze" the offer before giving a formal response.
"The stated intent of the Syrian government to invite Dr Sellstrom and Miss Angela Kane is a move in the right direction," Nesirky said.
"What is most urgent at this time is that the Syrian government allows access for the investigating team without further delay and without any conditions," he added.