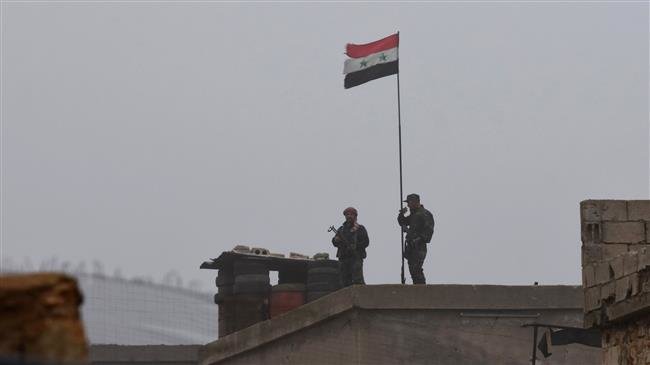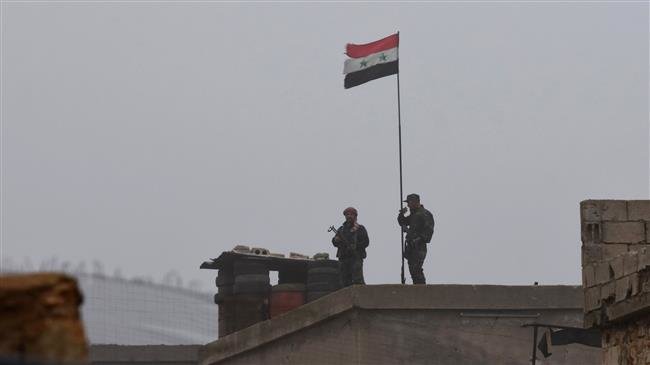 Syria says hundreds of US-backed Kurdish fighters have withdrawn from the city of Manbij near the border with Turkey to take position to the east of the Euphrates.
The Syrian Defense Ministry announced Wednesday that "approximately 400 Kurdish fighters" had left the border town, days after Kurdish groups appealed to the government of President Bashar al-Assad to support them against a possible Turkish offensive.
Their departure was in line with an agreement "for the return of normal life to the area of northern Syria," the ministry said in a statement.
The Kurdish People's Protection Units (YPG) had confirmed earlier that they were evacuating the town, which they seized from the Daesh terrorist group in 2016.
An online video published by the Syrian ministry showed dozens of vehicles carrying armed fighters, some of whom waved flags of the YPG and its female counterpart, the YPJ.
It was not clear how many fighters would remain in Manbij.
Last week, the YPG asked Damascus to deploy troops to the key city following US President Donald Trump's decision to pull American forces out of Syria.
The Syrian army enters Manbij, marking the return of territories held by US-backed militants to the government control for the first time in years.
Trump said in late December that Turkey would take on Washington's military responsibilities in Syria.
Turkey has already launched an incursion into northern Syria to push back against the Kurdistan Workers' Party (PKK), which regularly clashes with Turkish forces in the Kurdish-dominated southeast of Turkey.
Ankara views YPG as the Syrian branch of the PKK.
The YPG is part of the Syrian Democratic Forces (SDF), which has close military cooperation with the US. Trump's decision to leave Syria exposes the Kurdish group to possible Turkish attacks.
Turkish military forces have held an area bordering Manbij since 2016. Ankara has repeatedly demanded that the YPG leave the region and retreat to the east bank of the Euphrates.
Turkish President Recep Tayyip Erdogan said recently that his country's military forces will have no business in Manbij once YPG leaves.
For the first time in years, the Syrian Army entered Manbij last week, pledging to establish "full security for all Syrian citizens and others present in the area."