North America
Syria
Syrian Army Evacuates Safely Tens of Refugees from Camp in Region Controlled by US-Backed Terrorists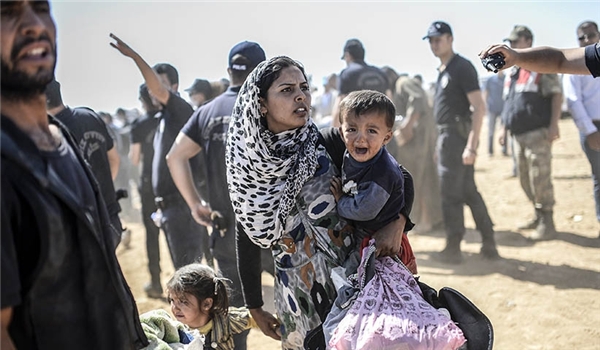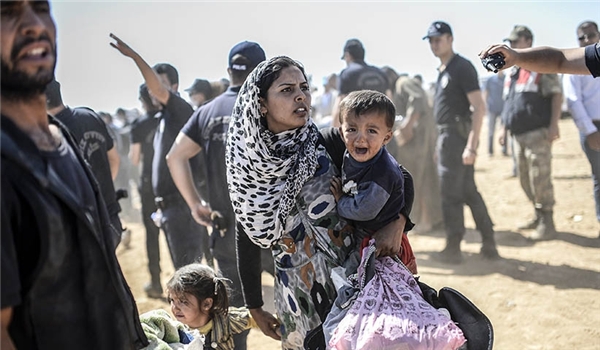 The Syrian Army troops transferred safely ten families from al-Rukban refugee camp in a region under the control of the US-backed militant groups near the border with Jordan, military sources confirmed on Monday.
The sources said that the army units paved the ground for evacuating 70 refugees from 10 families from al-Rukban camp near the border with Jordan.
The sources further said that the refugees – that were mainly children and women – returned to their villages and region in Eastern Homs after the army guaranteed their safe passage.
Humanitarian condition in al-Rukban has deteriorated due to the militant groups' control over the region, the sources said, adding that terrorists do not allow dispatch of medicine and food stuff to the camp.
A source familiar with the situation reported earlier this month that militant groups blocked roads and forbade refugees from leaving the al-Rukban camp, located in the US zone of influence on the Syria-Jordan border.
"Quwwat Shahid Ahmad Abdu militants installed roadblocks in the al-Tanf region and are not allowing refugees to leave the al-Rukban camp, who are trying to leave the US-controlled 55 –kilometer zone," the source said.
Back in October, the Russian Defense Ministry accused the US of establishing a training camp for militants near al-Rukban to create a new "moderate opposition," slamming Washington's move as "a war crime," since it prevented the Syrian government from setting up a safe corridor for the delivery of humanitarian supplies to refugees.