Syria
Syrian Army Frees over 40 Regions in Eastern Dara'a Operation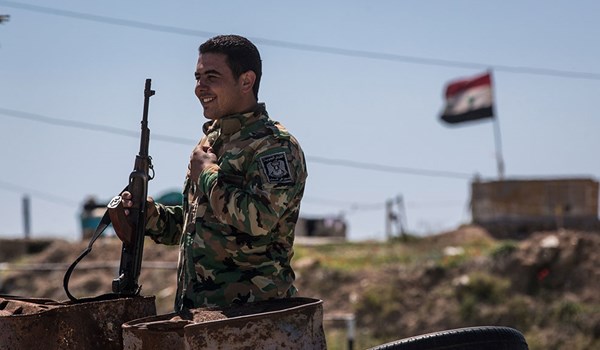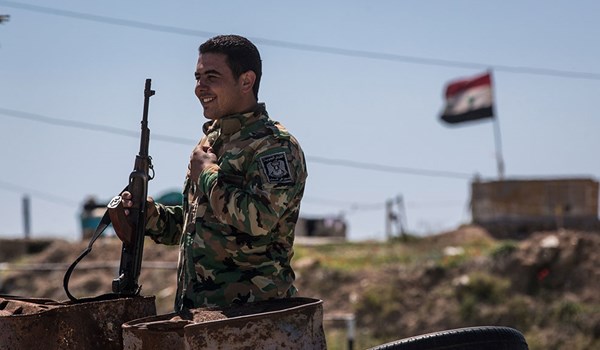 The Syrian Army troops managed to liberate a sum of 44 towns and villages in Eastern Dara'a in less than a week, seizing more than 10 military vehicles in the battlefield, a military source said on Wednesday.
The source said that the army men managed to capture the town of Azra'a after driving terrorists out of Busral al-Harir and Maliha al-Atash regions in Northeastern Dara'a.
The army has now freed the entire territories between Northern Dara'a and Sweida province, the source further said.
The source went on to say that the army liberated a sum of 44 villages and towns in Eastern Dara'a in less than a week, killing tens of terrorists and destroying their equipment.
The source further said that the army soldiers destroyed over 10 tanks and military vehicles of Amoud Houran terrorist group in Busra al-Harir operation.
The army men are now fortifying their positions in the region.
On Tuesday, the Syrian army men managed to complete cleansing operation in strategic al-Lajah region in Eastern Dara'a.
The army men further continued their operation and advanced towards the towns of Nahat and al-Harak.
Other units of the army arrived in regions near the town of Azra'a after imposing control over Maliheh Sharqi in Eastern Dara'a.
Meanwhile, field sources reported that a large number of terrorists have started fleeing the battlefield after the army's advances and losing dozens of fighters in battles.