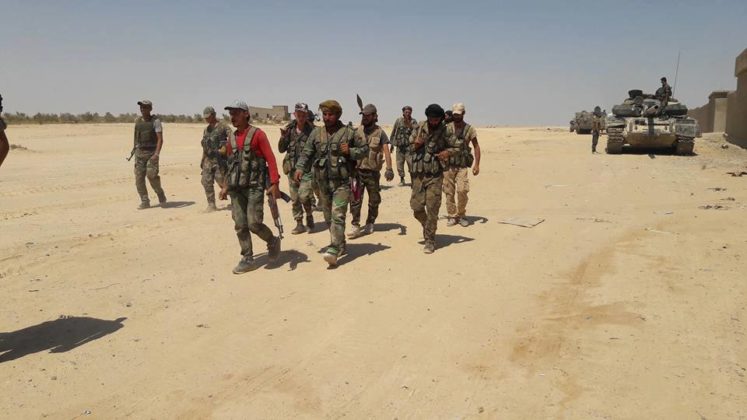 The Syrian Arab Army (SAA) recently blocked a U.S. military patrol from passing through one of its checkpoints in the Al-Hasakah Governorate, Al-Masdar has learned from a source in northeastern Syria.
According to the source, the Syrian Arab Army blocked the U.S. military patrol that was attempting to pass their checkpoint west of Tal Tamr, in a tit-for-tat move against the American forces.
The source said the U.S. military patrol was attempting to pass the Syrian Army checkpoint at the town of Tal Al-Laban, which was established by their forces shortly after the American forces withdrew from several areas in the Al-Hasakah Governorate.
Meanwhile, Sputnik Arabic reported a similar incident, but claimed the U.S. forces demanded the Syrian Army remove the Russian flag from the checkpoint.
The Sputnik Arabic report said an Arabic translator from Iraq was ordered to ask the Syrian Army to remove the flag, but was told by the military that they would not fulfill their request.
Tensions between the U.S. and Russian forces have recently increased in northeastern Syria after both parties blocked one another from accessing a part of the International Highway under their control.
Source: AMN