Syria
Syrians Condemn Terrorist Blasts in Damascus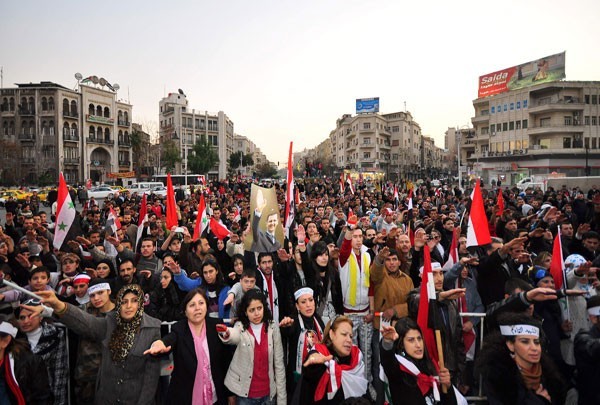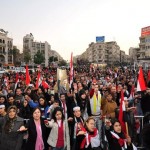 In condemnation of the two terrorist blasts which took place in Damascus last Friday, huge masses gathered in Saba Bahrat Square in Damascus to honor the martyrs, voice rejection of foreign interference in Syria's internal affairs, and affirm the unity of the Syrian people.
The participants carried Syrian flags and banners calling for national unity and for confronting the armed terrorist groups committing murder and vandalism.
Media coordinator of "Syria is My Homeland" gathering, Osama al-Sorari, said that those who committed the two terrorist attacks have no religion or creed, saying that the participants gathered to affirm their unity and cohesion and their readiness to defend their country.
He said that the conspiracy and terrorist acts made the Syrian people stronger and more cohesive, granting them more confidence in their choice to support reform and national dialogue.
Participants affirmed that terrorism will never undermine Syria, noting that the terrorist bombings are an attempt to affect the Syrian people's unity after the failure of Syria's enemies in damaging its stability and distancing it from its regional role and the resistance.
They pointed out that conspirators against Syria bet against the cohesion of the army and the people and lost, and now they're targeting the Syrian street, stressing that the Syrian people's resilience and awareness constitute the best response to all conspirators.
The participants said that Syria will emerge stronger, and that the cowardly terrorist attacks will only make the Syrians more determined, adding that the Arab masses.
They also offered condolences to the families of the martyrs who fell in the terrorist attacks.