Iran
Takfiris cannot threaten Iran security: Iranian commander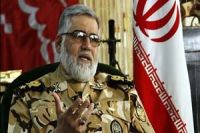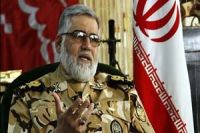 Takfiri terrorists operating in some neighbouring states cannot pose any security threat to the Islamic Republic of Iran as the country's armed forces are fully prepared to counter all acts of aggression, a top Iranian commander says.
On Tuesday, Commander of the Iranian Army's Ground Forces, Brigadier General Ahmad Reza Pourdastan, hailed the security situation in Iran's western and southern border areas, and said the country's armed forces were closely monitoring all regional threats against the Islamic Republic.
"We attach no significance to them," he said, referring to the terrorist outfits' wreaking of havoc in certain neighbouring states, adding that Iranian armed forces will nip all threats in the bud, should the terroriss attempt to carry out any act of aggression against the Islamic Republic.