Syria
Terrorist Centers in Hama Province Hit Hard in Syrian Armed Forces' Attacks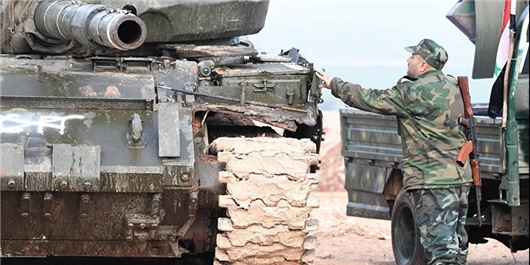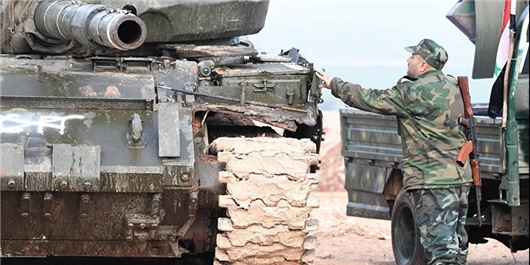 The Syrian Army's artillery and missile units and choppers pounded terrorists' positions in Northern and Eastern Hama, inflicting major losses on the militants on Friday.
The artillery and missile units targeted terrorists' strongholds in al-Latamina and Kafr Zita regions in Northern Hama, destroying militants' positions and equipment.
In the meantime, the army combat helicopters targeted the defense lines of Al-Nusra Front (Tahrir al-Sham Hay'at or the Levant Liberation Board) in al-Rahjan region in Eastern Hama.
Militant-affiliated websites reported on Wednesday that a number of ex-officers of the Syrian Army defected the terrorist groups and surrendered to the government forces.
The websites reported that a number of ex-officers and military men that had defected the army and had participated in the military operation against the pro-government forces in the village of Hirbnafsa in Southern Hama left the battlefield and joined the Syrian army again.
The websites further said that the surrendered men further received government amnesty and were transferred to the village of Deir al-Fardis and later to Homs.