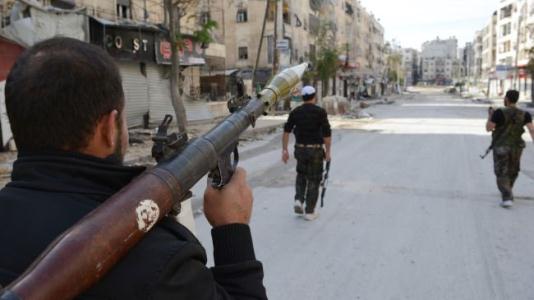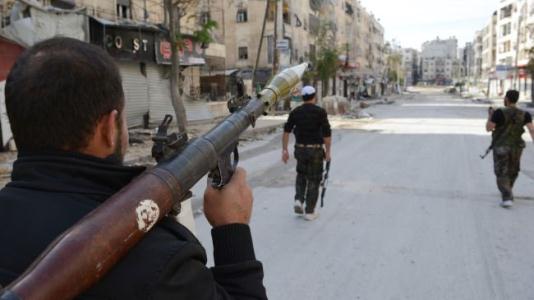 Foreign-backed terrorists in Syria have attacked a convoy transporting humanitarian aid to the Palestinian refugee camp of Yarmouk in the Syrian capital Damascus.
On Monday, the militants opened fire on a convoy of UN vehicles carrying tons of food supplies to civilians besieged inside the camp.
In a related incident earlier this month, militants prevented elderly and sick civilians seeking medical treatment from leaving the refugee camp.
On January 8, hundreds of people marched at the entrance of the camp in Damascus to reach out to their sick and the elderly relatives.
The demonstrators called for the evacuation of over 300 sick people trapped inside Yarmouk.
"My children and family are all inside the camp. There is no food or clean water. Why are those militants attacking us? We want them out of our camp. Let them return to where they came from… We want them to stop using our children as human shields," said one of the demonstrators.
Many refugees have died in the camp due to food and medicine shortages.
Large numbers of armed groups are reportedly fortified in the camp, some affiliated to al-Qaeda and others to the so-called Free Syrian Army (FSA).
Syria hosts half a million Palestinian refugees, most of them living in Yarmouk. The camp turned into a flashpoint area in Damascus when unrest broke out in the country nearly three years ago.
The Arab country has been experiencing deadly violence since March 2011. According to reports, the Western powers and their regional allies – especially Qatar, Saudi Arabia and Turkey – are supporting the militants operating inside Syria.
In late July 2013, the UN Office of the High Commissioner for Human Rights (UNHCR) said that there were more than 100,000 casualties from the war in Syria. The office was only counting victims whose name and place and date of death could be confirmed.