Iran
Middle East
North America
Top Security Official: Iran Monitoring "Unusual" Moves in Region
Secretary of Iran's Supreme National Security Council (SNSC) Ali Shamkhani said that his country monitors all moves by the regional and trans-regional states, specially those in support of the terrorist groups.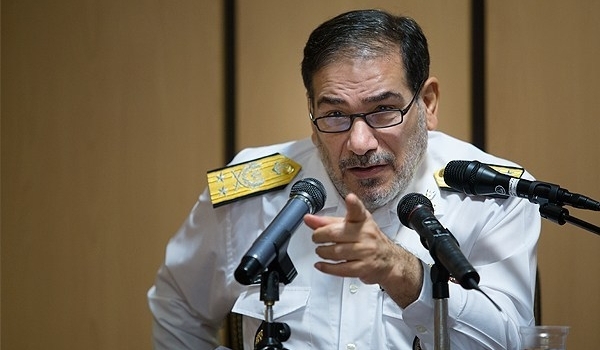 "We are permanently monitoring all moves by the foreigners and certain wicked countries in West Asia region, specially unusual measures of certain regional states whose black record in supporting the terrorist streams has been proved," Shamkhani said, addressing a ceremony in the Northwestern province of West Azarbaijan on Wednesday.
He warned that certain regional states have also opted for suspicious nuclear projects with the help of their petrodollars which can put the world in a crisis and danger worse than the Takfiri terrorists and the ISIL.
"Start of new threats like this will no doubt make us devise our strategy based on the new nature and geography of threats and foresee and provide for the country and Armed Forces' needs within that framework," Shamkhani cautioned.
In relevant remarks last Wednesday, Shamkhani in a meeting with Iraqi Parliament Speaker Mohammad al-Halbousi warned that the US military troops deployment endangered democratic states in the region.
"Deployment of American forces in the region is a long-term threat to the governments which are democratic, rely on their internal power and oppose dependence on (foreign) powers," Shamkhani said during the meeting in Tehran.
He added that the high-cost experience of ISIL attack against Iraq showed that the US did not defend people and governments against terrorists and rather used all its arms and intelligence capacities to make an instrumental use of them.