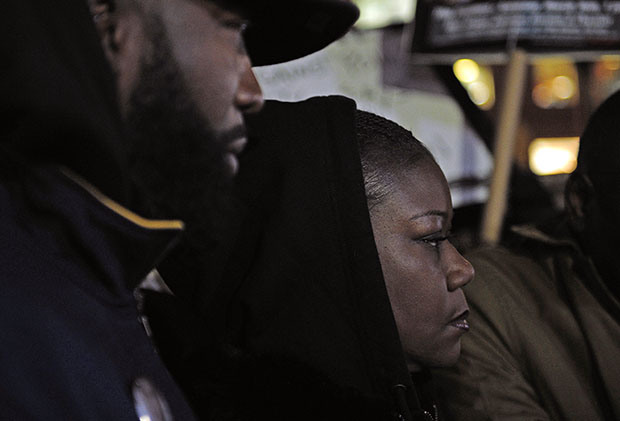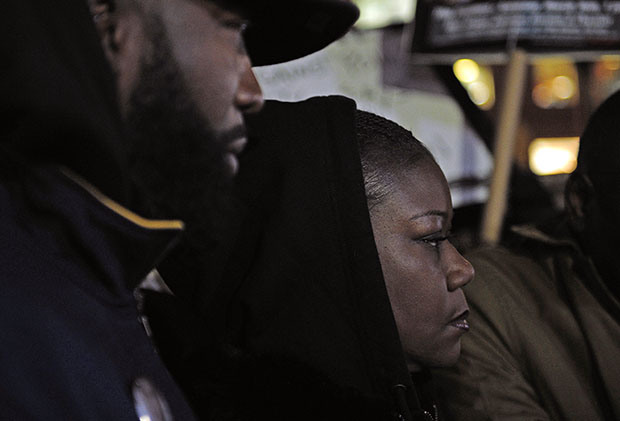 Trayvon Martin's parents choked back tears as 2,000 New Yorkers chanted "We love you" on Saturday one week after a Florida jury acquitted the man who shot and killed the unarmed black teenager last year.
Thousands of Americans held "Justice for Trayvon Martin" rallies in more than 100 cities across America to protest the court verdict and press for further federal investigation into the circumstances surrounding Martin's death.
"I'd like the world to know that Trayvon was my son. He was a loved child. He did nothing wrong and we're not going to let them persecute him the way that they have," Tracy Martin, the slain teenager's father, said on Saturday, at a rally in Miami, Fla.
"I vowed to Trayvon, when he was lying in his casket, that I would use every ounce of energy in my body to seek justice for him. I will fight for Trayvon until the day I die. Not only will I fight for Trayvon, I will fight for your child as well," Martin said, addressing a crowd of supporters.
He said that after his son's killer was acquitted, he has "come to realize George Zimmerman wasn't on trial – Trayvon was on trial."
Martin's mother, Sybrina Fulton, fought back tears as she told the crowd, "Not only I vow to do what I have to do for Trayvon Martin, I promise I'm going to work hard for your children as well."
The Florida case has ignited passionate national debates about race, gun violence and criminal justice system in America.
On February 26, 2012, Zimmerman, a self-appointed neighborhood watch in a gated community of Sanford, Florida, shot and killed unarmed Martin who was a student at a Miami-area high school and a guest of one of the homeowners.
Last Saturday, the Seminole County jury in central Florida acquitted Zimmerman of second-degree murder and manslaughter, citing Stand Your Ground law, a US law that allows people to shoot others if they feel threatened by them even though they can do something to get out of the situation and retreat to safety.