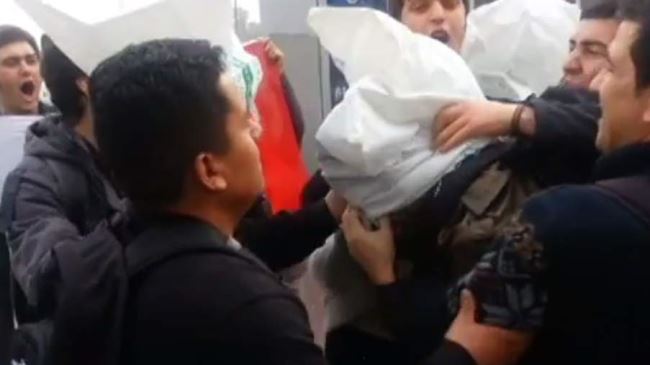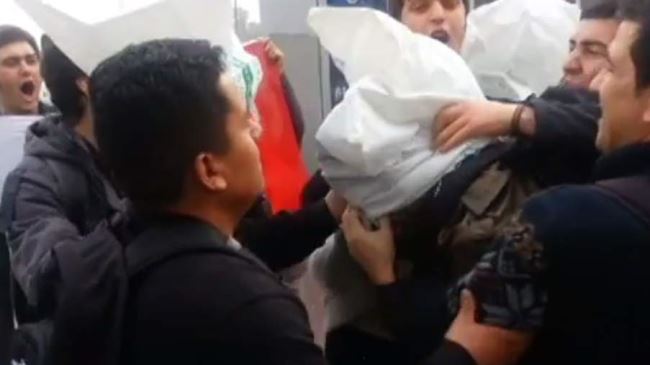 Anti-US activists in the Turkish city of Istanbul have roughed up two American Marines, expressing resentment against the soldiers from the "occupying country."
The unidentified soldiers in civilian clothing were caught up by a group of demonstrators on Wednesday near Istanbul's Sarayburnu coast, where their warship was anchored after returning from a military exercise in the Black Sea.
The activists were carrying banners of the left-leaning Youth Union of Turkey.
They shouted slogans such as "Yankee, go home!" and threw red paint at the sailors and briefly managed to place white sacks over their heads.
"Soldiers from the occupying country think they can walk around freely in Eminonu," association spokesman, Melik Dibek, said, referring to the neighborhood in Istanbul where the incident happened.
"It is obvious why they have anchored here — because of their ambitions in the Mediterranean and the Black Sea. American imperialism is the reason why the Middle East has turned into a chamber of fire," Dibek stated.
Turkish police reportedly arrived at the scene and detained about a dozen activists.
The US Embassy in the Turkish capital, Ankara, has made no comments on the incident so far.