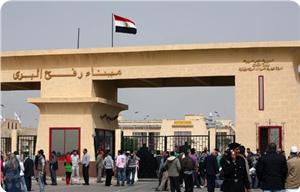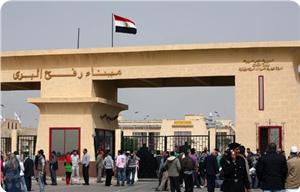 UFree Network to Defend the Rights of Palestinian Political Prisoners and Detainees expressed deep concern over the Egyptian authorities' treatment of Palestinians since July 2 ,2013.
In a press release issued on Friday, UFree stressed the need to respect the right of freedom of movement provided by the Universal Declaration of Human Rights and the International covenants on civil and political rights.
In this regard, the Network strongly condemned Palestinians' arrest in Egypt illegally and the overuse of "deportation room" recently.
UFree documented dozens of detention cases in Cairo airport for more than five days in inhuman conditions. Palestinians are being held in rooms allocated for suspects and criminals without the most basic amenities. Large numbers of Palestinians were deliberately held in very small rooms suffering from food and medicines shortage.
A Palestinian journalist, who preferred to remain anonymous for security reasons, told UFree that he was detained with 15 Palestinians and 40 Egyptians crowded in a very small room for more than 10 hours, where they were treated as prisoners.
Palestinians who hold "permanent residence" were deported to other countries while the rest were detained amid fears of threats and assaults, the journalist added.
Among those detained in the "deportation room" at Cairo airport, two Palestinians managed to travel to Yemen, another was able to travel to Jordan, three Palestinians managed to travel to Tunisia, while the rest have declared an open hunger strike protesting their ill-treatment, he said.
The Egyptian authorities have banned the entry of any Palestinian to the Egyptian territories even those in possession of a valid visa. Hundreds of pilgrims are stuck in Saudi Arabia as the Egyptian authorities refused their return to the Gaza strip.
UFree Network called on Egyptian authorities to put an end to the deportation and detention policy against Palestinians especially that most of the detained travelers were on their way for treatment.