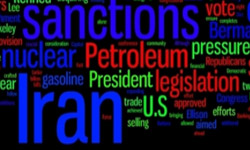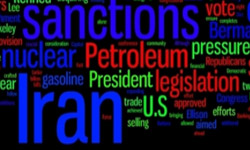 The US Energy Department admitted that excluding Iran from the global oil market would increase the shortfall between worldwide supply and demand based on September and October production and consumption estimates.
Global fuel use averaged 2.4 million barrels a day more than output over the two months (September and October) if Iran is excluded from the calculations, and 600,000 barrels less than production when Iran is included, Reuters cited the department's Energy Information Administration (EIA) as saying in its recent report on Sunday.
The examination of oil and fuel supplies and prices with and without Iran was prepared to help guide US President Barack Obama's administration in determining the feasibility of imposing oil embargo against Iran.
Released on Saturday, the report was the fifth assessment issued under a December 31 law that requires EIA to provide an update on oil market conditions every 60 days.
The Organization of Petroleum Exporting Countries (OPEC) spare oil production capacity dropped 26 percent in September and October compared with same period last year, the report showed.
The 12 OPEC members had an average 2 million barrels a day spare capacity during the two months, down from 2.7 million in 2011.
After the UN Security Council ratified a sanctions resolution against Iran on June 9, 2010, the United States and the European Union imposed further unilateral sanctions against the Islamic Republic over its nuclear program, mostly targeting the country's energy and banking sectors.
Tehran has always dismissed West's pressures and stressed that sanctions and embargos merely consolidate Iranians' national resolve to continue the path of progress.
Last week, Iranian Oil Minister Rostam Qassemi said that Iran has a new plan for carrying on without oil revenues and will halt its crude exports if the anti-Iran economic sanctions are intensified.
"If you continue to add to the sanctions, we will stop our oil exports to the world," Bloomberg quoted Qassemi as saying at a news conference in Dubai.
"Iran has a plan for functioning without oil revenues and if the sanctions are intensified we will implement our plan," the Iranian oil minister said without elaborating further on the plan.
He blamed "belligerent" policies for tightening global energy supply, saying that the restrictions on Iran affect consumers.
"The lack of Iranian oil in the market would drastically add to the price," the Iranian minister said.