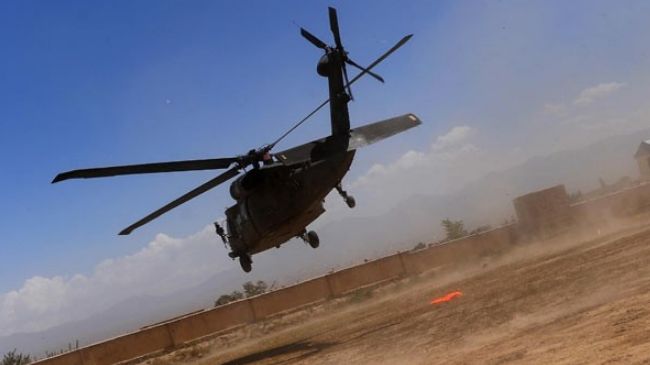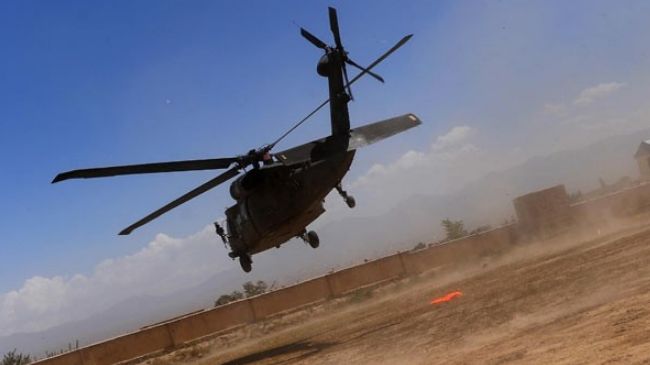 An American UH-60 Black Hawk helicopter has crashed in South Korea near the North Korean border, a South Korean defense official says.
The official speaking on condition of anonymity said that the incident took place during ongoing South Korea-US joint military exercises in Cheolwon county of Kangwon Province bordering the North.
"The number of casualties was not immediately confirmed with an investigation currently underway to also identify the exact cause of the crash," South Korean Yonhap news agency quoted military sources as saying.
The incident comes at a time of heightened military tensions on the Korean Peninsula.
The Korean Peninsula has been locked in a cycle of escalating military rhetoric following the participation of nuclear-capable US B-52 and B-2 stealth bombers in its recent joint military exercises with South Korea.
The moves by the US prompted North Korea to step up its war rhetoric, authorizing its army to launch 'preemptive nuclear strikes' on the United States.
Pyongyang has also said its military should be prepared to attack "all US military bases in the Asia-Pacific region, including the US mainland, Hawaii, and Guam."