North America
Iran
Iraq
Middle East
US combat forces completely withdraw from Iraq's Ain al-Assad base, only advisors remain: Iraqi Official
The spokesman for the Iraqi Joint Operations Command says American combat forces have completely pulled out of the Ain al-Assad air base and only the US advisory forces have remained there.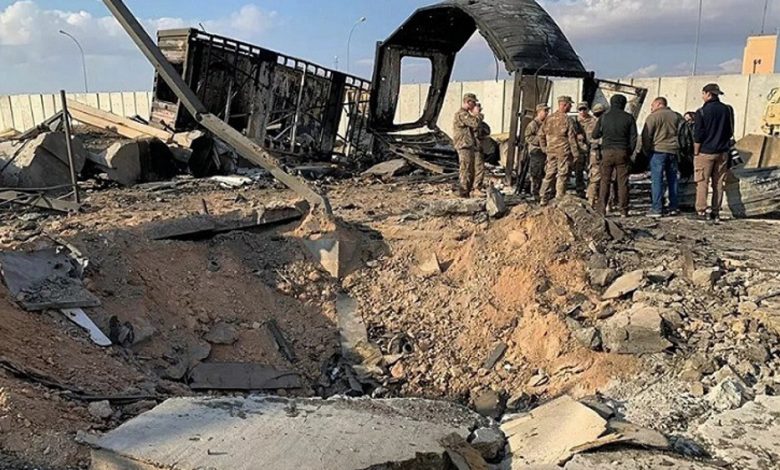 In an interview with Sputnik Arabic on Monday, Major General Tahsin al-Khafaji said earlier in the day, all American forces, except for the advisory ones, completely withdrew from the Ain al-Assad base in Iraq's western province of al-Anbar.
"There are only advisors left in the base, and these are only advisors," he noted, stressing that the Ain al-Assad base is a totally Iraqi base and its chief commander is an Iraqi military official.
The military base grabbed headlines on January 8, 2020, shortly after midnight, when Iran's Islamic Revolution Guards Corps (IRGC) unleashed more than a dozen ballistic missiles with warheads weighing more than 1,000 pounds on the air base.
The crushing missile attack, which inflicted significant damage to the base and wounded some 50 American troops, came five days after an American drone strike killed Iran's celebrated anti-terror commander Lt. Gen. Qassem Soleimani and deputy head of Iraq's Hashd al-Sha'abi Abu Mahdi al-Muhandis near Baghdad airport.
It was the largest ballistic missile attack against American troops anywhere in the world in modern history and was the "first slap" for a US drone strike that killed the linchpin of anti-Daesh resistance.
Elsewhere in his remarks, Khafaji said that in the coming days, an Iraqi security delegation would also enter the al-Harir base in Erbil province in northeastern Iraq to accompany the US forces who will pull out of the base.
"As for the al-Harir base, a special security delegation will go to this base during the next few days to follow up on the process of withdrawal of the American combat forces from there," the Iraqi military official noted.
Major al-Khafaji also stressed that the withdrawal of US combat troops from Iraq would be officially announced on December 31.
On Saturday, the spokesman for the Iraqi Armed Forces, Yahya Rasool, said that the Ain al-Assad base, which was occupied by "US terrorist forces," was "now under the control of the Iraqi army."
He added at the time that there were only advisers at the base to provide logistical support and increase the Iraqi army's capabilities.
Iraqi resistance groups have already said that the presence of American forces under any name in the Arab country is foreign occupation and that there is no difference between combat forces and advisers.