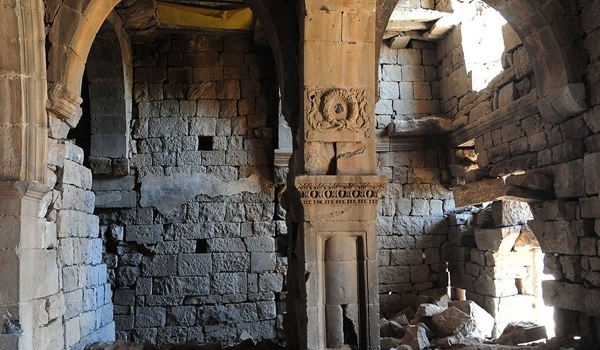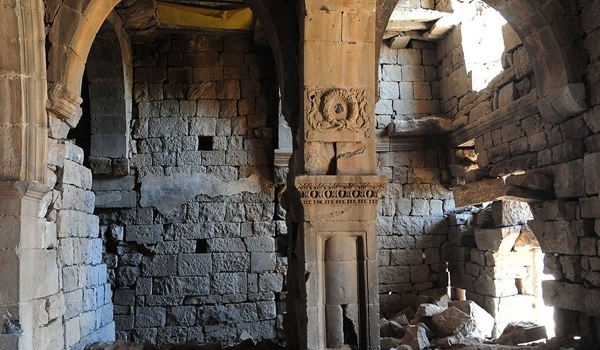 The American and French military troops are conducting excavation operations in historical sites in Raqqa province to plunder the region's valuable artifacts, a Russian media outlet reported on Tuesday.
The Arabic-language website of RT quoted media activists in Raqqa province as reporting that the American and French forces are carrying out excavation operations in historical hills in al-Mansoureh region in Western Raqqa.
It further said that similar excavation operations have been conducted Northwest of the town of Tabaqa near Ja'abar citadel and in the town of al-Jarniyeh in al-Karin region.
Northeastern and Eastern Syria are home to a precious collection of historical artifacts where ISIL had been looting its monuments and selling them to foreign countries.
The American and French forces have deployed in regions that are under the control of the Syrian Democratic Forces in Northern and Eastern Syria under the pretext of war on ISIL.
The Arabic-language al-Watan daily quoted opposition sources as reporting on Sunday that the US-led coalition reinvigorated its military presence on the Eastern bank of the Euphrates River in the second half of the current year via setting up 18 bases in the Northeastern and Eastern provinces of Syria.
The US-run bases are in Ein al-Arab (Kobani), Kharab Ashak, Manbij, Ein Issa, Raqqa and Tabaqa in Raqqa province, al-Shadadi, al-Houl, Tal Tamar, Tal Bidar and Romeilan in Hasaka province and al-Amr oilfield and al-Bahrah region in Deir Ezzur province, al-Watan went on to say, adding that some of the bases have runways for the take-off and landing of military aircraft.
It further said that the US-run bases are under tight military protection via ground and aerial patrols and are surrounded by a circle of checkpoints.