Middle East
North America
Syria
Turkey
US gave green light to Turkey, provided it with mercenaries to attack Syria: Report
The United States supported and funded most of the militant factions grouped in the so-called Free Syrian Army (FSA), which is now aiding Turkey in an offensive against US-backed Kurds in Syria, a new document reveals.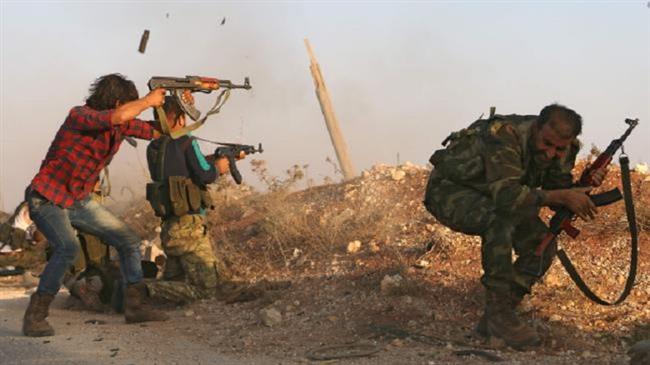 Syria's official news agency SANA, citing a newly-released document by the pro-government Turkish think tank SETA, said in a report on Sunday that the White House not only gave the green light to Ankara to launch its so-called Operation Peace Spring against the Arab country, but also placed its "mercenaries and terrorist… at the disposal of Turkey."
According to the SETA document, which is a research paper, 21 militant factions of the Ankara-backed FSA had been supported by Washington either directly through the Pentagon or through the CIA and the operating room affiliated to it in Turkey.
"Out of the 28 factions [in the FSA], 21 were previously supported by the United States, three of them via the Pentagon's [so-called] program to combat Daesh. Eighteen of these factions were supplied by the CIA via the MOM Operations Room in Turkey, a joint intelligence operation room of the 'Friends of Syria' to support the armed opposition. Fourteen factions of the 28 were also recipients of the US-supplied TOW anti-tank guided missiles," said the SETA document.
Turkish military forces and the FSA militants on October 9 launched a cross-border invasion of northeast Syria in a declared attempt to eliminate Kurdish militants from the so-called People's Protection Units (YPG) from border areas.