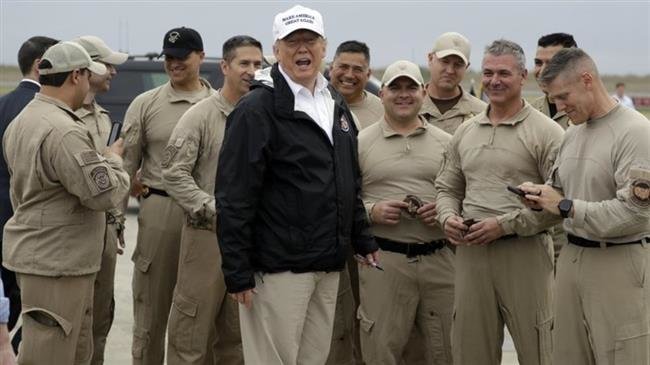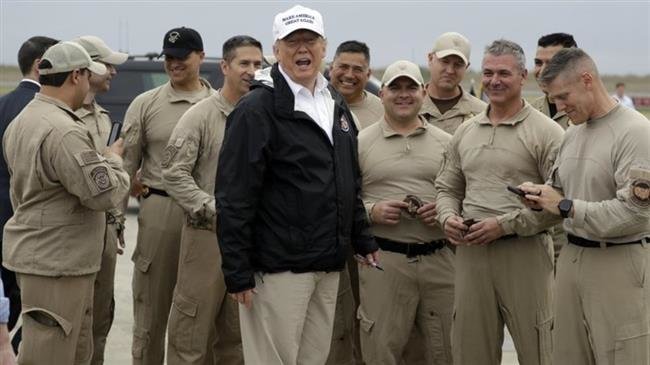 The partial US government shutdown sparked by a standoff over funding for President Donald Trump's border wall project has became the longest government closure in American history.
The current ongoing federal shutdown, which entered its 22nd day on Saturday, surpassed the previous 21-day record set in late 1995 and early 1996 during the administration of former President Bill Clinton.
About 800,000 federal employees missed their first paycheck of 2019 due to the shutdown, forcing workers to scale back spending, cancel trips, apply for unemployment benefits and take out loans to pay bills.
Roughly 420,000 federal employees were deemed essential and are working unpaid. An additional 380,000 are staying home without pay.
Trump and nervous Republican lawmakers are scrambling to find a way to reopen impacted federal agencies but there is still no end in sight to the political standoff.
Hundreds of thousands of US federal workers have missed their first paycheck of the year due to the ongoing partial government shutdown.
With polls showing Trump getting most of the blame for the shutdown, the White House accelerated planning for a possible national emergency declaration to try to get around Congress and fund the wall from existing sources of federal revenue.
"What we're not looking to do right now is national emergency," Trump said. He insisted that he had the authority to do that, adding that he's "not going to do it so fast" because he'd still prefer to work a deal with Congress.
The White House explored diverting money for wall construction from a range of government departments. One idea being considered was diverting some funds from the Pentagon.
But that option triggered an outcry from some US and state officials and appeared to lose steam on Friday. Such a move would be politically difficult choice because the money would be diverted from a backlog of hundreds of projects at military bases around the nation.
Trump made the wall a key election campaign promise in 2016, saying Mexico would pay for it and claiming it is needed to combat illegal immigration and drug trafficking.
US House of Representatives Speaker Nancy Pelosi, a Democratic from California, has signaled moral opposition to the wall and vowed to oppose any funding. She said Friday Trump is seeking to divert attention from the Russia collusion investigation and other White House problems.
"This isn't a wall between Mexico and the United States. This is a wall between his failures of his administration," Pelosi told reporters. "This is a big diversion, and he's a master of diversion."