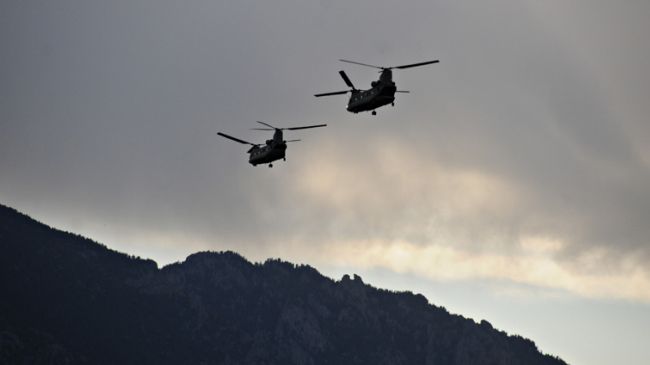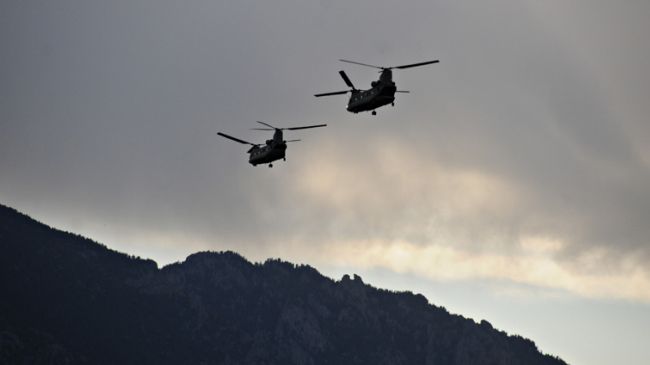 The United States military has launched a high-altitude training session for its air force division to be deployed in Afghanistan, despite Washington's pledges to draw down its troops in the occupied country.
About 300 US attack helicopter pilots and crew are undergoing the training session at Colorado's Fort Carson Army Base near the Rocky Mountains, Singapore-based news network Channel NewsAsia reported this week.
Military officials say the rough Rocky Mountains, featuring rugged cliffs with sudden spikes in elevation, shifting wind patterns, and thin air, are strikingly similar to terrain in Afghanistan.
US pilots are usually trained at sea level, but Fort Carson is located at over 6,000-feet altitude, and the training assignments take the pilots up to 12,000 feet to prepare them for battlefield.
Most of the trained pilots will be deployed to Afghanistan in the coming months.
Chief Warrant Officer Dwayne Williams, a Blackhawk pilot, said: "Flying at 12,000 feet in Colorado is much different than flying at 1,000 feet in Kansas. You're much more limited on power, and the weight you can have, in the mountains. So we come here to get that realistic training up in the mountains, to make us better pilots."
The foreign troops are schedulled to leave Afghanistan by the end of 2014. However, there are still more than 100,000 US-led troops (67,000 US troops and 37,000 coalition forces) in the country.