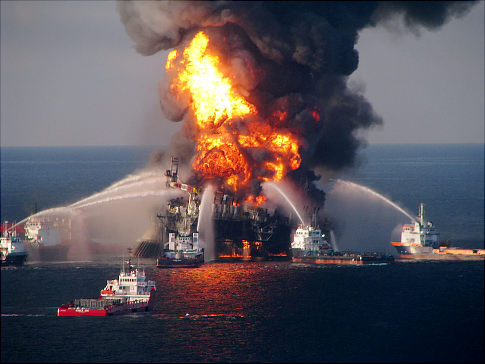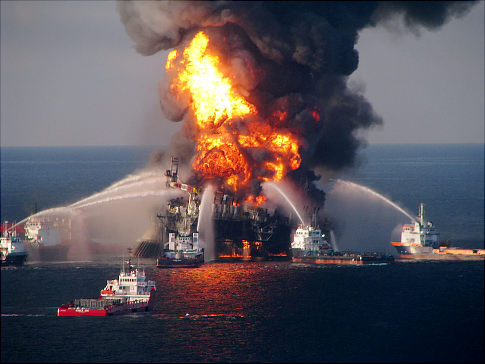 The United States is preparing to conduct a criminal probe into the Gulf of Mexico oil spill to find out what companies contributed to the disaster.
A team of federal investigators, known as the 'BP squad', is looking into the activities of at least three giant oil executives involved in the April 20 Deepwater Horizon rig explosion which ruptured an undersea well, killing 11 workers.
These companies include Transocean, which owns the rig, BP that was in charge of the drilling process and Halliburton, which had finished cementing the well only 20 hours before the rig blast.
The Washington Post has reported that the investigation will focus on whether federal inspectors went easy on these firms in exchange for money or other perks.
The Minerals Management Service (MMS), the federal agency charged with regulating the oil industry, is at the center of the inquisition, the Post said.
US President Barack Obama has already taken a lashing at the MMS, calling for its reform.
The BP squad is also to focus on whether company officials obstructed justice, lied or falsified test results to federal audits.
However, it could take more than a year before any charges are filed.
Scott Dean, a spokesman for the London-based BP, said the company "will cooperate with any inquiry the Justice Department undertakes, just as we are doing in response to other inquiries that are ongoing."
The probe is still in its early stages, nearly 100 days since the start of the oil spill in the Gulf of Mexico.
Investigators from the Environmental Protection Agency, the US Coast Guard and other federal agencies are involved in the wide-ranging probe.