US nuke spending, 10 times UN budget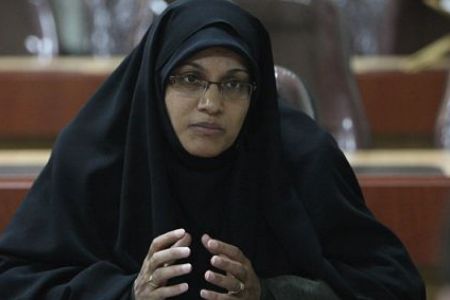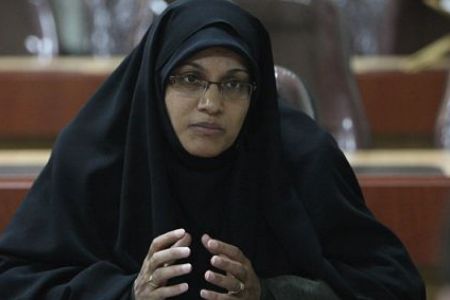 A senior Iranian lawmaker says the United States spends USD 55 billion a year on production and stockpile of nuclear weapons which is 10 times higher than official annual budget of the UN.
Zohreh Elahian noted on Tuesday that in a recent visit to US last week, American experts told Iranian lawmakers that Washington was resorting to resolutions based on fictitious claims in order to wage war on Iran, Fars News Agency reported.
An Iranian delegation headed by Secretary General of Iran's High Council for Human Rights, Mohammad Javad Larijani, took part in the UN General Assembly's Third Committee meeting last week to delineate Iran's position on human rights and to respond to anti-Iranian allegations of the US government.
Elahian, who also heads Iran Majlis Human Rights Sub-committee, added that during their stay in New York, representatives of some countries advised the Iranian lawmakers that the country should have nuclear warheads to defend itself due to occupation of its neighbors and nuclear presence of israel in the Middle East.
"In response to such remarks, the Iranian delegation announced that Iran is basically against weapons of mass destruction and considers such weapons as running counter to ethics and human rights," she added.
Elahian further stated that escalation of threats against Iran will be only responded with threat.
"The recent bill on lowering relations with Britain [which was passed by Iran's Majlis] was in line with this defensive strategy and we answered US and Britain's threats against our country with [reciprocal] threat," she noted.
The lawmaker said that Majlis will further use its capacities to deal with the West's threats, adding, "The [Majlis] Human Rights Sub-committee is planning to prepare a report on the human rights situation in America and submit it to the UN and the Human Rights Council," she said.
On Monday, November 21, the UN General Assembly's Third Committee passed a Canada-drafted resolution which expressed concern over what it called "human rights violations in the Islamic Republic of Iran."
The Iranian rights delegates attending the Committee's meeting described the resolution as "substantially unfounded and absolutely preposterous." They also condemned 'the double standard' policies adopted at the UN committee when it came to human rights issues in different countries.
Head of Iran's delegation, Mohammad Javad Larijani, made reference to the systematic killing of Afghan women and children in the US assassination drone attacks, saying that such instances constitute "another case of human rights violation by the US" in Afghanistan.
He also lashed out at the Canadian government for its "racist nature," and pointed out that the international Committee on the Elimination of Discrimination has expressed concerns over the situation of minorities in Canada.