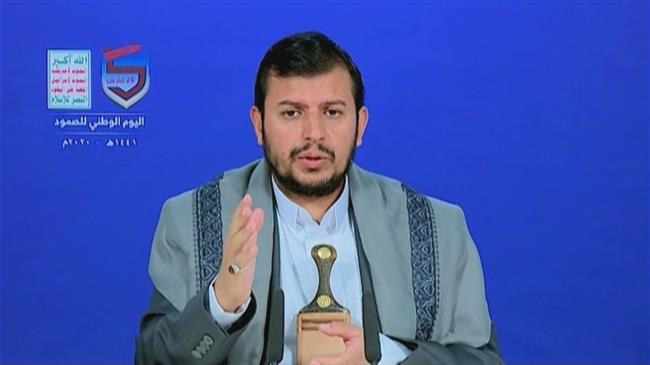 The leader of Yemen's Houthi Ansarullah movement has warned Saudi Arabia and the United Arab Emirates against continuation of their military aggression against Yemen, saying the United States is simply blackmailing and humiliating the Riyadh and Abu Dhabi regimes to pursue its own agenda.
"The general evaluation and studies confirm that economic losses inflicted on the Saudi regime have been huge and its ambitions have not been realized. The Saudi and UAE economies are suffering from economic crises, and continue to decline," Abdul-Malik al-Houthi said in a televised speech broadcast live from the capital Sana'a on Thursday afternoon, which marked the anniversary of Saudi aggression against its southern neighbor.
He added, "The Saudi military's failure is a plain fact despite US protection."
The Ansarullah chief noted that Saudi Arabia and the UAE have unfortunately presented an image of themselves, which is much worse than the Israeli regime.