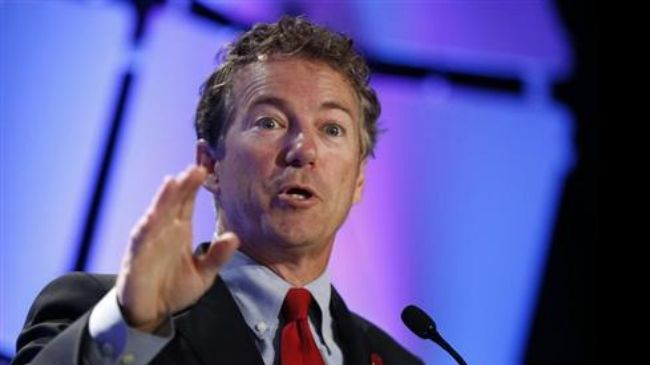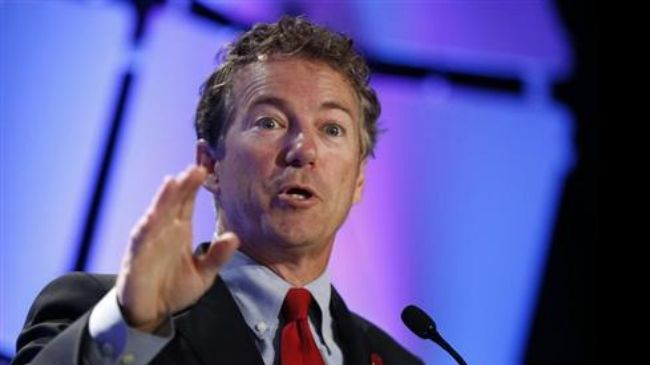 US Senator Rand Paul plans to introduce legislation in Congress that would repeal the Iraq War Resolution that authorized military action against Iraq in 2003.
Paul's office said Wednesday that the Republican Senator from Kentucky would introduce the legislation on Friday.
"This bill will ensure that our chapter of action in Iraq is officially closed, and that any future President seeking to engage in the region will be required to come to Congress to gain authorization and support, as is constitutionally required," Paul wrote in a letter to colleagues obtained by Yahoo News.
"I look forward to a bipartisan process that will close this chapter in our military history," the senator wrote.
The Iraq War Resolution, formally known as the Authorization for Use of Military Force Against Iraq Resolution (AUMF), was signed in 2002 by former President George W. Bush.
On Tuesday, the White House said that President Barack Obama also favors scrapping the war resolution. "The Administration supports the repeal of the Iraq AUMF," national security spokeswoman Caitlin Hayden told Yahoo News.
The recent internal conflicts in Iraq, including deadly clashes between the Iraqi army and al-Qaeda-affiliated militants in the city of Fallujah, have war hawks calling for the US to go back to Iraq.
Senator Paul is also planning to file a class-action lawsuit against the Obama administration over the National Security Agency's collection of information through domestic surveillance programs.
The Senator said earlier that the lawsuit would prove that the NSA spying programs are too broad and unconstitutional.