North America
Palestine
US to deploy Iron Dome missiles to bases in Persian Gulf states: Zionist officials
Zionist security officials say the United States is expected to soon begin deploying Iron Dome missile systems to its bases in the Persian Gulf Arab countries.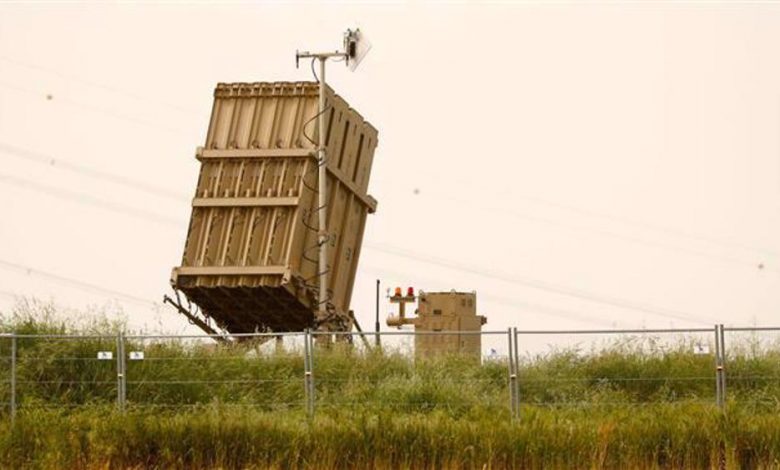 Speaking to Israeli newspaper Haaretz on Sunday, the officials refused to reveal the countries in which the Iron Dome batteries will be stationed.
They, however, said Tel Aviv has behind closed doors given its tacit agreement to Washington to place the missile systems in order to defend American forces against alleged attacks by Iran.
As well as the Persian Gulf states, Iron Dome deployments are expected in Eastern European countries out of fear that Russia could endanger American forces, or strategic infrastructure there, the Israeli officials added.
The deployments come in the wake of normalization deals between Israel and four Arab countries, among them the UAE and Bahrain in the Persian Gulf.
In recent weeks, the US has approved two large arms deals, one with the UAE, and the other with Saudi Arabia.
The Israeli officials denied that providing Iron Dome was part of the normalization accords, saying the purchase of the systems by the US was signed in August 2019, well before the peace pacts.
Earlier this month, the Israeli missile organization in the ministry of military affairs handed over a second Iron Dome battery to the Pentagon.
The battery was developed by Israel's Rafael Advanced Defense Systems as part of the 2019 agreement.
In a few months, Rafael is expected to open a production line along with US defense contractor Raytheon for an American version of the missile systems.
This will enable Rafael and Raytheon to export the American version to the US Army and other countries in Europe, the Persian Gulf and East Asia.
The Iron Dome is claimed to be capable of detecting, assessing and intercepting a variety of shorter-range targets such as rockets, artillery and mortars.
It was originally developed to counter small rockets that Hamas and other Palestinian resistance groups fired into the occupied territories in retaliation for Israel's crimes against the Palestinians.
The Israeli missile system has proven largely ineffective in serving that purpose.
Many observers believe the purchase of Iron Dome systems is part of US aid to Israel, which is now all in the form of military assistance.
The US boasts to have one of the world's most advanced air defense systems which it has sold to its Persian Gulf Arab allies such as Saudi Arabia.
In fiscal year 2019, the US provided $3.8 billion in foreign military aid to Israel which also benefits from about $8 billion of loan guarantees.