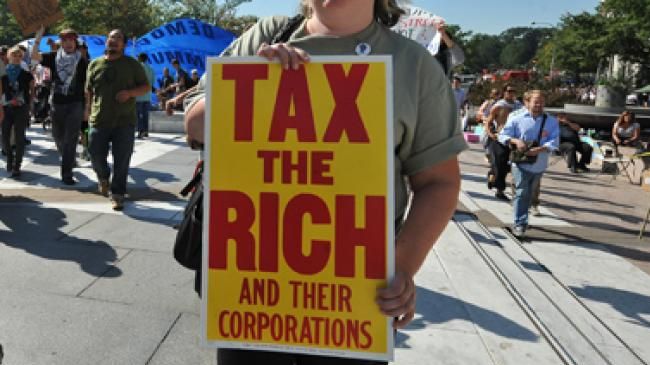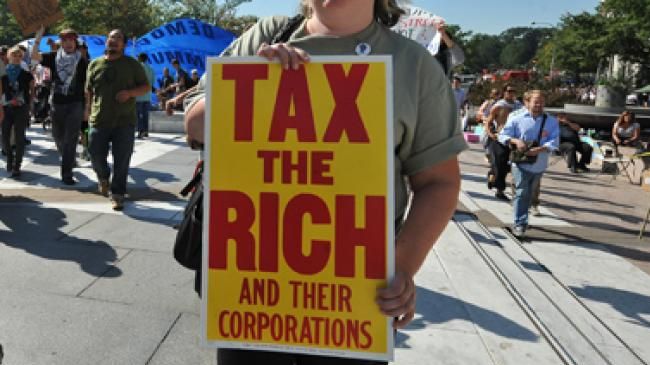 The growing income inequality in the United States between the richest Americans and the middle and lower classes is "unsustainable" and may worsen, according to a new study by Harvard University.
The study, released Monday by the Harvard Business School and titled "An Economy Doing Half its Job", highlighted problems with the widening US wealth gap, education system, transport infrastructure, and the effectiveness of the political system.
The study said that while large US companies were recovering their competitiveness internationally, workers continue to struggle for better pay and benefits.
"We argue that such a divergence is unsustainable," according to the report, which was based on a survey of 1,947 of Harvard Business School graduates around the world.
Additionally, 47 percent of respondents said that they expected US companies to be "both less competitive internationally and less able to pay higher wages and benefits," in the next three years as opposed to 33 percent who believed the opposite.
Harvard researchers asked corporate leaders to help solve America's wealth gap by working to support the primary and secondary education system, skills-training programs, and transportation infrastructure, among other things.
"Shortsighted executives may be satisfied with an American economy whose firms win in global markets without lifting US living standards. But any leader with a long view understands that business has a profound stake in the prosperity of the average American," according to the report.
"Thriving citizens become more productive employees, more willing consumers, and stronger supporters of pro-business policies," it said. "Struggling citizens are disgruntled at work, frugal at the cash register, and anti-business at the ballot box."
The sobering assessments help explain how US stock values, as measured by the Dow Jones Industrial Average or S&P 500, have continued to set new highs this year, even as unemployment remains elevated and wage gains have barely kept pace with inflation.
"Workers are captives of the weakest aspects of the US business environment, while firms are beneficiaries of America's greatest strengths," write Harvard professors Michael Porter and Jan Rivkin, leaders of the university's US Competitiveness Project.
A new survey released by the US Federal Reserve on Thursday, found that the gap between the richest Americans and the rest of the nation has widened after the recession, highlighting the worsening income inequality in the United States.
The Fed report found that gains in income have been far from uniform, with those making the most doing significantly better than everyone else, as well as "substantial disparities in the evolution of income and net worth" since 2010.