Latin America
Venezuela removes five zeroes from national currency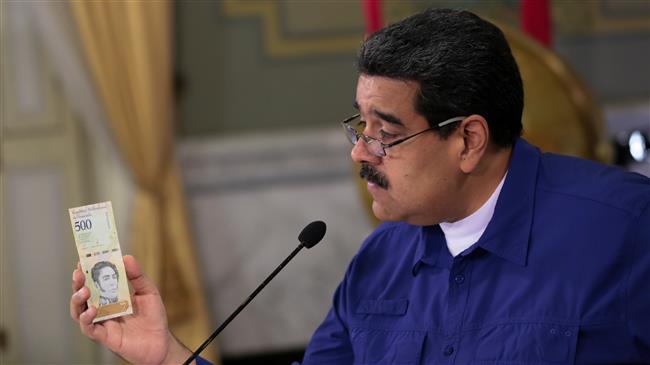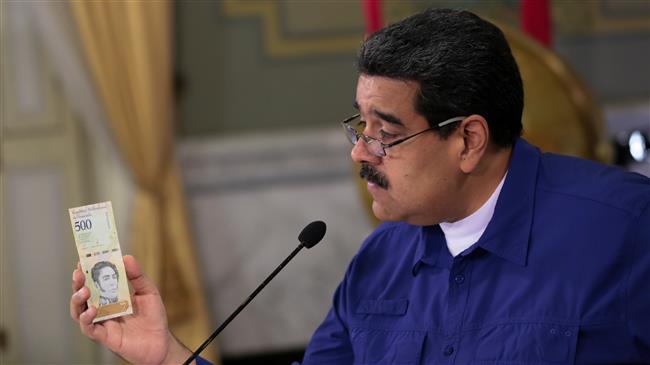 Venezuela's President Nicolas Maduro has announced the removal of five zeroes from the national currency as the crisis-ridden Latin American country grapples with hyperinflation.
In a cabinet meeting on Wednesday, Maduro said the measure was meant to "protect" the national currency — the bolivar — and was part of an "economic recovery" program that involved "monetary reconversion" and would take effect on August 20.
"Five zeroes fewer, so that we may have a new, stable financial and monetary system," he said.
The Venezuelan president said the reforms would tie the bolivar to the recently-launched state-backed cryptocurrency called the petro, without offering details.
Cryptocurrency experts have already said the petro suffers from a lack of credibility due to a lack of confidence in Maduro's government and since the new currency is also targeted with US sanctions.
Venezuela suffers from an acute economic crisis, with people struggling to meet their basic needs, including of food and medical care.
The International Monetary Fund (IMF) has drastically upped its inflation prediction for Venezuela, forecasting a whopping one million percent inflation in the Latin American country by year end amid falling oil production.
Some experts attribute the hyperinflation in Venezuela to a recent move by the country's president to raise the minimum national wage by 40 percent with immediate effect.
Venezuela's Maduro announces a set of measures, including a 40-percent rise in the minimum wage, to protect his people from what he calls a US 'economic war.'
But the mishandling of the economy and harsh US sanctions are also to blame.
Maduro has warned Venezuelans that the nation was facing "attacks" on its currency and attempts to "sabotage" the oil industry of the country, whose economy has been hit hard by a slump in global crude prices.
Last year, Venezuela plunged into political unrest amid opposition protests, which left at least 125 dead from both the government and opposition camps.
The 55-year-old Maduro has slammed US President Donald Trump for launching an "economic war" against the country by imposing a series of sanctions against the Venezuelan government and in support of the opposition.
Washington and a number of its allies have sided with the Venezuelan opposition, which blames the government for the country's economic problems.