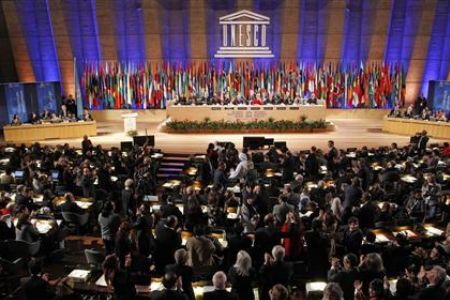 The vote was strongly in Palestine's favor on Monday at UNESCO's General Conference in Paris — 107 for Palestine to join with only 14 against — but with more than fifty abstentions.
UNESCO's biggest contributor — the United States — took its ball and went home — with the US State Department saying it had no choice by law but to renege on a sixty million dollar contribution due to UNESCO this month.
Asked on Tuesday about the massive financial hit UNESCO would take — UN Secretary-General Ban Ki-moon said member states would have to make do.
UNESCO is the first UN agency to formally vote Palestine in as a member since Palestine applied for full membership back on September 23rd.
The UN Security Council — which must approve the membership bid for it to succeed — has shelved the issue until later in November.
Today Secretary-General Ban Ki-moon was asked if the thinks it's US policy to essentially say "Vote our way, against Palestine, or we'll take our money and leave."
Ban defended the US — with his office saying that the Secretary-General believes the US supports Palestine and the Middle East peace process.
Ban added that President Barack Obama's hands are tied — as the funding block is a result of a twenty year old American law. At a press conference on sustainable development — Ban said he was determined to keep the conversation flowing.
The discussion had better happen fast — as far as Palestine is concerned.
The Palestinian people are largely dependent on foreign aid — and millions of American dollars began drying up as soon as Palestine's membership bid at the UN was submitted.
US Congress people — many of whom rely on zionist israeli campaign funding — are working on blocking millions more.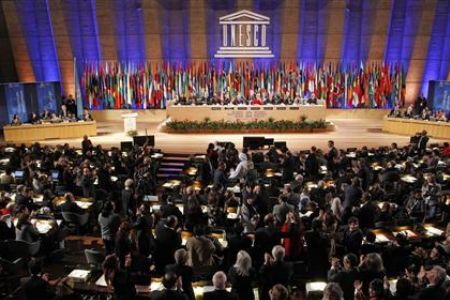 Canada has said that it will not withhold the funding that it has committed to — but it will not fill the tremendous financial hole that American nonpayment will create.