Yemen
Yemen Protest against Foreign Interference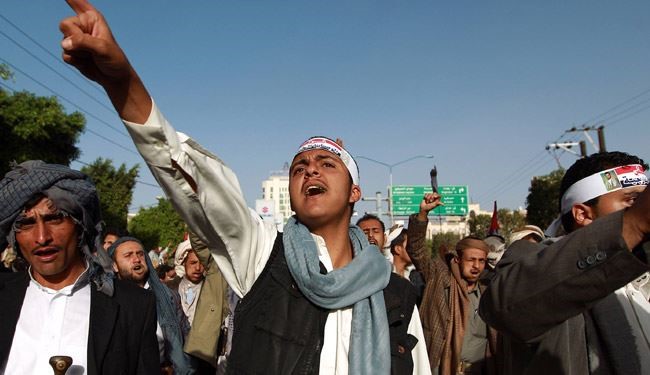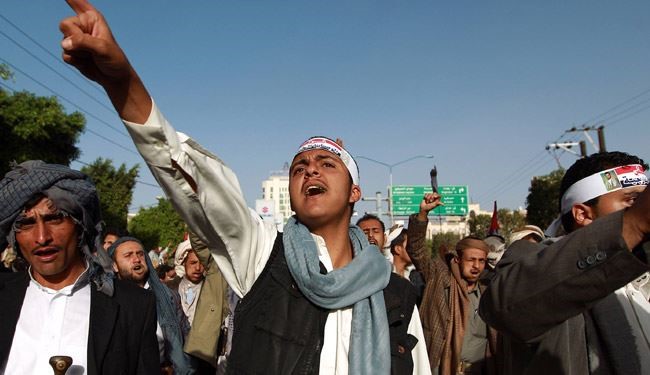 Yemeni supporters of the Shiite Huthi movement or Ansarullah shout slogans during a demonstration against foreign interference in Yemeni politics in the capital Sanaa.
Hundreds of people have taken to the streets in Yemen to express support for the Houthi Ansarullah movement and the establishment of popular committees amid political turmoil in the country.
On Friday, protesters staged a demonstration in the capital, Sana'a, to voice support for a constitutional declaration by Ansarullah, which calls for all parties to participate in Yemen's politics.
The participants also lambasted the United States and Saudi Arabia for meddling in the internal affairs of Yemen.
The demonstrators also dismissed a plan by President Abd Rabbuh Mansour Hadi to relocate the capital to the southern port city of Aden.