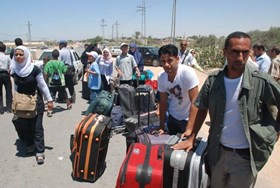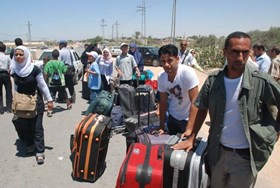 Egyptian authorities decided to open the Rafah border crossing in both directions for three days starting from next week, a Palestinian official said Wednesday.
The general director of border crossings Maher Abu Sabha said that Egyptian authorities informed its Palestinian counterpart that the terminal will be re-opened on Saturday, Sunday, and Monday in both directions.
Only students, patients, and foreign passports holders will be allowed to cross via the crossing, he added.
Since the overthrowing of the free-elected Egyptian President Mohamed Morsi in July 2013, Egypt has closed the Rafah crossing that it is considered Gaza's sole access from and to the external world.