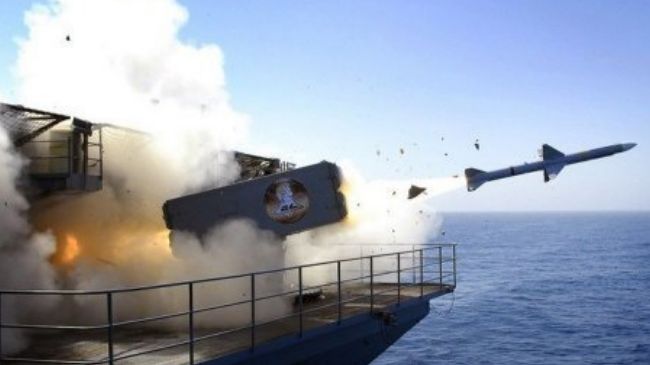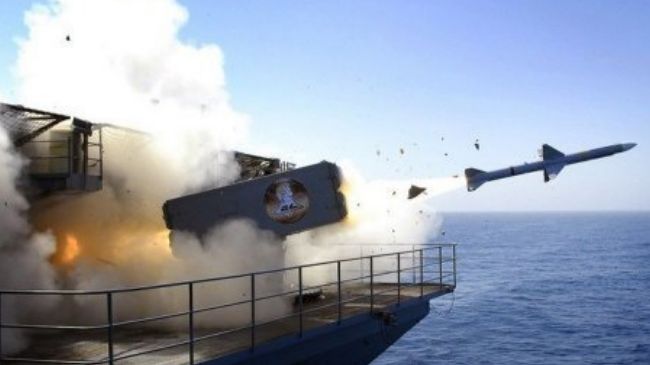 Israel says it has successfully conducted a joint missile test with the United States in the Mediterranean Sea, amid high tensions in the region over a possible attack on Syria.
According to the Israeli Ministry of Military Affairs, an Ankor-type radar missile was launched on Tuesday in the joint test with the US.
Israeli media say the missile was fired to simulate ballistic missiles such as Shahab and Scud.
This is while the US Navy says it has fired no missiles.
Earlier in the day, the Russian Defense Ministry said it had detected two "ballistic targets" fired toward the eastern part of the Mediterranean from the sea's central part.
The launch of the ballistic objects was detected at 10:16 Moscow time (06:16 GMT) by a radar system in the southern Russian city of Armavir, a Defense Ministry spokesman was quoted by Russia's Ria Novosti as saying.
Tensions are running high as Washington is pushing for military action against Syria over the alleged use of chemical weapons by Syrian government forces in the suburbs of Damascus on August 21.
Damascus has vehemently denied the accusations, saying the chemical attack was carried out by the militants themselves as a false-flag operation.
Syria has been gripped by deadly unrest since 2011. According to reports, the Western powers and their regional allies – especially Qatar, Saudi Arabia, and Turkey – are supporting the militants operating inside Syria.
On July 25, UN Secretary-General Ban Ki-moon said more than 100,000 people have been killed in Syria since the outbreak of the foreign-sponsored militancy in the country.